Description
2017 is officially the year of video marketing. Online video is a huge phenomenon. Video content uploaded to the web in 1 single month is more than TV has created in last 3 decades. It is an untapped channel of content marketing that is perfect for reaching your clients and prospects.
Here are some key facts, why you should focus your efforts on video marketing in 2017?
This year, online video will account for 74% of all website traffic.
93% of marketers use video for online marketing, sales and communication
33% of tablet owners watch about an hour of video on their devices every day.
28% of smartphone users watch a video on their devices at least once a day.
78% of people watch videos online every week
52% of marketing professionals worldwide name video as the type of content with best ROI
Video on email increases click-through rate by 200-300%
75% of business executives watch work-related videos at least weekly
A massive 81% of businesses feature video on their brand website
96% of B2B companies are planning to use video in their content marketing
We know stats are surprising and overwhelming. So, why not use video marketing and make it work for your business.
In this workshop, you will learn:
How to get started with video and 5 step marketing process
How to create the right video content for your business.
Video marketing techniques and how to use videos effectively for your business
How you can create films yourself.
How to optimise and repurpose videos for social media platforms.
The secrets behind achieving ROI (return on investment) from video marketing.
Then finally, look at some video marketing hacks to get the best value for money.
By the end of the workshop, you will be a video marketing pro. You will be equipped with the knowledge to create effective video content, that will produce real results for your business!
Venue:
The event is at Riverstation Bristol. The Grove, Bristol BS1 4RB. There is a car park next to it with ample of parking spaces. There will be refreshments provided during the workshop.
About the speaker: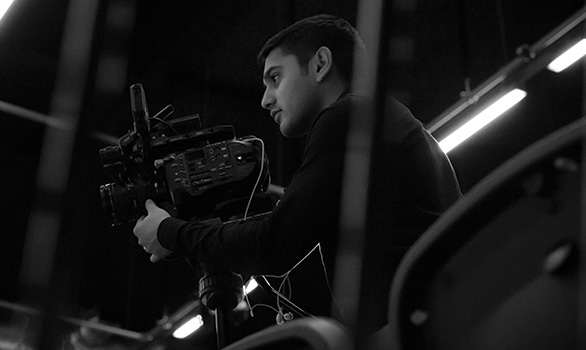 Sunjay is account manager and director extraordinaire at Life Media UK, an award winning professional video production company based in Bristol. A self-proclaimed nerd (seriously, he's got a 1st class degree in Genetics) Sunjay has worked with organisations like Nintendo, the University of Bristol, Calor gas, Future Publishing, Brothers Cider and many more along with a number of SMEs.

Testimonials:
Check out what people have to say about Life Media UK: Click Here