How to Use Traffic Count & Conversion Rate to Grow Your Sales

Tuesday, April 30, 2013 from 11:00 AM to 12:00 PM (CDT)
Event Details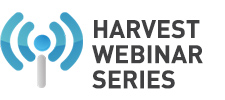 How to Use Traffic Count & Conversion Rate
to Grow Your Sales 

Featuring Mark Ryski
Nationally recognized author and retail expert
Tuesday, April 30, 2013
11:00 AM to 12:00 PM (CDT)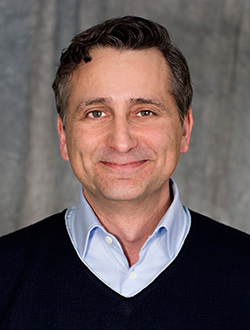 Potential customers visit your store everyday and leave without making a purchase.
How do these lost sales negatively impact your bottom line?
If you don't measure traffic or calculate conversion rate in your stores today, simply put, you are missing an important sales opportunity and are potentially being left behind by the rapidly changing retail industry. 

Getting your store to capture even a few more of these lost sales can have a significant impact on your business. Improving your in-store conversion rate is not hard to do, but it does take focus and attention – retail traffic and conversion expert Mark Ryski has tools to help proactive Trek retailers take advantage of this opportunity.

In this exclusive seminar presented by Harvest Retail Marketing, Mark Ryski will share valuable insights on retail traffic that have worked for his clients like Foot Locker, Yankee Candle, Office Depot and more..
Mark's presentation will focus on the unique opportunities and challenges of the Bicycle retail category and include actual data from ten Trek retail locations, so the content will be relevant and applicable.
Featured attendees include:
Jay Thomas, Midwest Cycling
Mike Olson, Trek Bicycle Superstore
Yvette Sanborn, David's World Cycle
Faris Malki, Cahaba Cycles
Chris Bishop, Trek Bicycle Stores of Columbus
Jeremy McKinley, Trek Bicycle Corporation
These guests will be invited to ask questions directly to Mark Ryski during the Q&A session at the end of the presentation. All attendees will be invited to submit questions to the moderator to be asked during the Q&A session.
A recording and transcript of the presentation will also be provided to all attendees to share within your organization.



 Bonus Offer


The first fifty registrants will receive a free copy of Mark's latest book Conversion: The Last Great Retail Metric. Plus, every Trek retailer who registers will receive 100 free Summer Sale mailers added to their project.

About the Presenter
Mark Ryski is author of Conversion: The Last Great Retail Metric and When Retail Customers Count. He is also the Founder and President of HeadCount Corporation, a leading business analytics firm working with retailers across North America including Lululemon, Adidas, Harley-Davidson, Levi's, The Home Depot, Lush, Neiman Marcus, Reebok, Sears, Hallmark, Staples and more.

About the Moderator
Ryan Atkinson is Founder and President of Harvest Retail Marketing, a marketing agency exclusively serving independent Trek Bicycle retailers. With a cycling industry career spanning over twenty years, Ryan is uniquely positioned to help Trek retailers capitalize on marketing opportunities, measure results and grow their businesses. By hosting seminars such as this, Ryan hopes to advance the targeting and measurement of marketing efforts within the Trek dealership network.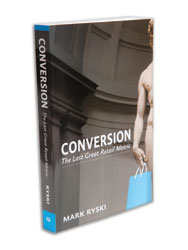 The Latest Book by presenter Mark Ryski
Conversion: The Last Great Retail Metric is for every retailer who wants to perform better. It isn't just for big retailers or retailers in specific categories – it's for all retailers regardless of the number of locations you have or what you sell. The ideas presented in this book will change the way you think about performance, and offer new ways for how you and your team can leverage the powerful insights that come from traffic and customer conversion analytics. Learn more
This event is restricted to authorized Trek Bicycle dealerships only. Please only register if you qualify.
Organizer
Harvest Retail Marketing
Harvest Retail Marketing is a marketing agency exclusively serving independent Trek Bicycle retailers. Based on techniques developed working with nationally recognized retailers, Harvest developed an easy-to-understand menu of marketing options designed to help the country's best bicycle retailers bring the right customers into their stores ready to buy.

Today, Harvest Retail Marketing provides direct mail, email marketing, website maintenance, social media marketing, advertising design and so much more.