How To Use Facebook Advertising + Retargeting To Find Your Dream Customer

Saturday, January 16, 2016 from 1:00 PM to 3:00 PM (EST)
Event Details
How To Use Facebook Ads + Retargeting To Find Your Dream Customer
Local Marketing Muscle and Ryan-Madello Tax & Bookkeeping Services are excited to invite you to an exclusive event focusing on turbocharging your marketing using Facebook Ads + Retargeting. This FREE event is offered as an opportunity to learn how to grow your business online using the most popular social networking site in the world, Facebook.
Facebook Ads can help businesses just like yours meet specific marketing needs by hyper-targeting the right audience within a location based on demographics and interests. Even better, you can maximize your marketing by combining Facebook Ads + Retargeting.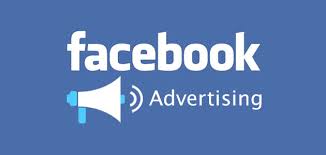 If you are not familiar with the concept of retargeting you may be familiar with the experience.  Have you ever visited a website advertising a product but never bought the product, but notice ads for that product 'mysteriously' showing up on other pages you visit? That is "retargeting". You have been retargeted, or tagged in order to remind and encourage you to return and make the purchase.
 This event is for you if: 
1. You want to know the #1 strategy that's actually working for today's small business owners. (This strategy alone will reduce your holiday marketing budget, allow you attract more targeted, quality customers AND automatically build a buyers list for use in 2016).
 2. You're tired of playing Texas Hold'em with your marketing dollars - hoping and praying that you land a winner.
 3. You wear many hats and you need a strategy that delivers targeted customers to you, so you can focus on your sales.
 4. You want to implement a strategy now to start driving more customers and mores sales, ASAP.
 5. You are seperate to focus your time and attention on the things that will actually bring your business targeted, interested customers.
 6. You want to feel confident that your marketing strategy is setting you up for successful 2016.
 7. What's a marketing strategy? Help!!!
 So...
If you're tired of wasting your current marketing budget...
If people visiting your website, but not making a purchase frustrate you...
If you're ready to make 2016 your best year ever...
Or if you just don't know what to do...
Sign up for our Facebook Advertising + Retargeting seminar.
We'll provide the refreshements - all you have to do is show up!
Presented by +Thaddaeus Hubbard of Local Marketing Muscle. For more information please call (443) 599-9053.
When & Where

Ryan-Madello Tax & Bookkeeping Services
7700 Old Branch Avenue
Suite E201
Clinton, Maryland 20735


Saturday, January 16, 2016 from 1:00 PM to 3:00 PM (EST)
Add to my calendar
Organizer
Local Marketing Muscle
Need help with your marketing? Local Marketing Muscle can push your company to the top of the search engine rankings and make your phone ring! We leverage the power of Google+ Local and apply it to your search engine, video, and lead generation marketing.
You have a business to run. You don't want questions - you want answers. We can do that. Let Local Marketing Muscle handle all of your local marketing needs so you can take care of your most important asset - your customer.
Local Marketing Muscle provides the following local marketing services for small and medium sized businesses:
Google My Business

Local SEO

Local Event Marketing

Video Marketing

Facebook Advertising

Lead Generation

Press Releases

Customer Loyalty/Sales Reanimator

Email Marketing

Web Design

Mobile Websites/Apps
Author: Local Marketing Muscle+
How To Use Facebook Advertising + Retargeting To Find Your Dream Customer