How to Use Coaching to Confront Issues Thoughtfully and Professionally

Friday, September 16, 2016 from 8:30 AM to 12:00 PM (CDT)
Event Details

How To Use Coaching To Confront Issues Thoughtfully And Professionally
Confrontation is one of the most difficult and arduous things for both leaders and employees to perform and receive. This webinar will teach a very specific methodology of how to confront issues thoughtfully and professionally, as well as coach others to do the same.
What's Covered
The following is covered in this 100% educational workshop:
Specific questions that can be used to confront issues both thoughtfully and professionally.

How to use a very simple technique to get someone to be comfortable when faced with confrontration.

How to use a technique that gains permission from the person you're confronting to actually confront them.

How to use peer-to-peer and group coaching as methods to practice the ability to confront thoughtfully and professionally.

And much, much more.
Who Should Attend?
HR Managers 

Sales Leaders 

Business Owners 

Managers 

Training Managers
 Workshop Format:
Live session starts at 830 am (central standard time).
The workshop is not alecture arther a combination of teaching and interaction are kept to one hour to help you focus and concentrate.
Interactive to keep you involved with the webinar.
Each session ends with a 5-10 minute Q & A.
Training Reinforcement Format: 5 Days

Lessons will start arriving in your email inbox the following Monday at 7:00 am (CST).
The lessons will take three to five minutes to complete.
A coach will be checking your workbooks to see how you are doing or if you have any questions. In addition, you will receive coaching feedback for every lesson you complete!
The lessons will focus on what was taught in the live webinar plus give you some new techniques and/or strategies.
---
Special Notes:
Each person must be enrolled individually in order to receive the reinforcement lessons.
---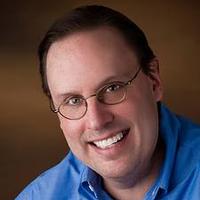 Tim Hagen  
Business coaching and adult education expert, Tim Hagen, has been in the consulting industry for more that 20 years. He specializes in employee coaching and training reinforcement. His Progress Coaching System and Coaching Generator technology have revolutionized the idea of effective coaching. His services focus on sustainable employee development and growth, leading to increased return on employee training investments. Tim is the creator of the Progress Coaching Training System.


Contact Information 
Progress Coaching
262-377 -5655
ProgressCoachingLeader@gmail.com
www.ProgressCoachingLeader.com

 In addition, all attendees will receive the following: 
 Free Book:  Coaching : Corporate America's #1 Weapon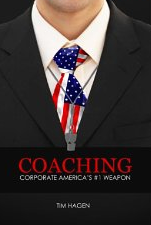 When & Where

PS Companies (Sponsor)
6737 West Washington Street
Suite 2390
West Allis, WI West Allis,


Friday, September 16, 2016 from 8:30 AM to 12:00 PM (CDT)
Add to my calendar
Organizer
Progress Coaching (A Training Reinforcement Partner Company)
Progress Coaching (a Training Reinforcement Partner Company) helps organizations decrease costs associated with traditional training.  Progress Coaching implements management coaching programs where employees become more engaged and managers become skilled coaches.  This successfully drives employee performance, as well as, assisting the entire organization to be more skilled in employee development.
How to Use Coaching to Confront Issues Thoughtfully and Professionally