How To Use Artificial Intelligence For Better Marketing and Sales Growth

Tuesday, 25 July 2017 from 17:30 to 19:30 (AEST)
Event Details
Why Marketers Must Prepare for the Rise of Artificial Intelligence

When you arrive at the office at 8 a.m., there's a lot that stands between you and the work you need get done that day. Check email. Get coffee. Check email. Pull up yesterday's web analytics reports, Check in on lead count.

Some days, it's easy to feel like you don't actually spend that much time marketing.

Very soon, all of these questions and tasks will be answered by robots.

Well, not robots, exactly ... but artificial intelligence.

What Is Artificial Intelligence?
We should probably get one thing out of the way: Artificial intelligence doesn't mean robots. And at least at the moment, it's not flying cars or revenge-seeking cyborgs either.

But for now, artificial intelligence is more about machine learning, for example you put in your data and you get our some sort of revelation or answer.

If it sounds complicated, you're not alone. At this Brisbane HUG meetup with our panel experts, we will explore the impact of Artificial Intelligence to unlock how this will affect marketing and sale growth now and into the future.
Come and enjoy mouthwatering gourmet pizza and drinks while networking with marketing professionals and entrepreneurs at the Pineapple Hotel, Kangaroo Point, near the Brisbane CBD. At this HUG, we've arranged local experts to share their thoughts on the latest trends for Artificial Intelligence for better marketing and sale growth.
Presentation
The night topic will be 
Marketing With the AI Machines
What is AI?

Marketing & AI Machines

Examples of AI
Our guest panel speakers are: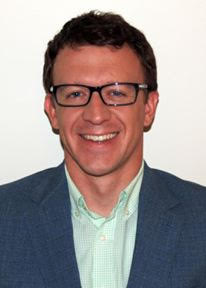 Peter Preston
Inbound Marketing & Sales Consultant
Pete Preston from New Jersey (the nice part) is a inbound marketing advisor with a nack for understanding what needs to be done to accomplish great success.
With journalist & marketer by training, loves staying at the cutting edge of marketing technology and watching light bulbs go off over peoples' heads as their marketing becomes systematic.
His passions is travel, talking shop and spending time with his kids at the beach, playground or the back yard.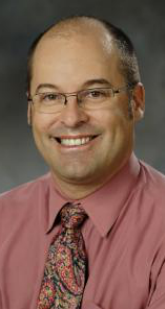 Prof. Vladimir Estivill-Castro

Prof. Vladimir Estivill-Castro's research interests are Big Data, Data Analytics, Software Engineering and Intelligent Integrated Systems. He developed algorithms for efficiently processing the vision and
object recognition pipeline for robotic soccer as well as dance and interaction robotic routines for marketing and advertising.
For over 25 years, his consultancy expertise has focused on Machine Learning, Database Consistency, and ObjectOriented Technologies. Vlad has lead projects in Australia, Canada, Latin-America, Spain and the USA securing over AUD$1MM in competitive research funding.
He leads Mi-Pal's participation at RoboCup's Standard Platform League (8 times) and RoboCup@Home (twice). He has supervised several PhD, master and honours projects, earning the best supervision award in 2010 by the Australian Teaching and Leaning Council.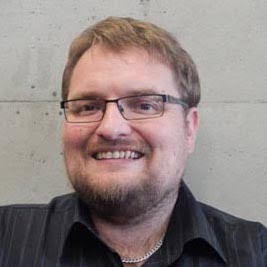 Dr Michael Cowling
CQUniversity Australia

Dr Michael Cowling is an information technologist with a keen interest in educational technology and technology ubiquity in the digital age, and a Senior Lecturer in the School of Engineering & Technology at CQUniversity Australia.
He founded The CREATE Lab at CQUniversity, focused on collaborative research & engagement around technology and education, and is co-founder of The Mixed Reality Research Lab, in collaboration with Bond University, focusing on mixed reality technology research in education. He is also a regular contributor to media outlet The Conversation and is also a regular contributor in Australian radio and print media on the topics of Educational Technology and Technology Ubiquity.
Dr Cowling has a passion for the practical application of technology in the classroom, with a focus specifically on not just bolting technology onto a classroom setting, but instead investigating how technology can be weaved into the pedagogy of a classroom setting. 
Don't Miss Out RSVP Now  
Who is this event for?
Marketing professionals, entrepreneurs, business owners, marketing managers, and anybody interested in learning more about improving marketing efficiencies, sales growth, increase web traffic, and competing in the digital economy. 

We are grateful to our sponsors, HubSpot, who are providing the food for the night and your first drink for free. Plus there will be a lucky door prize, so remember to bring along plenty of business cards.
So come and join us at one of Queensland's most famous hotels, just minutes from the Brisbane CBD and the Gabba at Kangaroo Point. Parking is free and there's plenty of street parking available.

The event location is
Pineapple Hotel
706 Main Street
Kangaroo Point Qld 4169

Agenda
5:30pm - Networking - Bring plenty of business cards (food & drink provided by our sponsor)

6:00pm - Welcome

6:10pm - Overview of the latest AI trends - Marketing With the AI Machines

6:30pm - Panel Disucssion with Q&A
7:45pm - Stay and continue networking and chat more about inbound marketing :)
FAQs
What are my parking options?
There's plenty of free street parking around the event and it's only minutes from the CBD at Kangaroo Point.

What can/can't I bring to the event?
Bring business cards for networking. Networking plays a big role in HUG meetups, and you don't want to be that inbound marketer who forgets their business cards. Get them ready!
Bring an open mind for learning and sharing. Sitting in the back of the room with your mouth shut the entire meetup is not helpful for anyone. Do yourself a favour and participate. We promise you won't regret it!
How can I contact the organizer?
You can contact Brisbane HUG Leader on 0414 727 880
When & Where

The Pineapple Hotel
706 Main Street
Kangaroo Point, QLD 4169
Australia

Tuesday, 25 July 2017 from 17:30 to 19:30 (AEST)
Add to my calendar
Organiser
David McMahon (Brisbane HUG Leader)
How To Use Artificial Intelligence For Better Marketing and Sales Growth