Description
We've got social media experts and inbound agency professionals to give us their opinions on everything from facebook, linkedin, pinterest, twitter, instagram to paid social media strategy. There's quite a lot to digest so come along enjoy the drinks, mouth-watering pizza and get the answers your questions.
This meetup will walk you through using paid social media ads to generate more leads from your existing inbound campaigns.
At this Brisbane HUG meetup you will learn

Creating ads through facebook, linkedIn and other social media platforms
Increasing the traffic you generate through search and social media.
Generate qualified new leads using paid media as part of an inbound campaign.
Run the numbers to see if ads can help you grow.
And more
Speaker:
David O'Connor
Principal Inbound Growth Specialists At HubSpot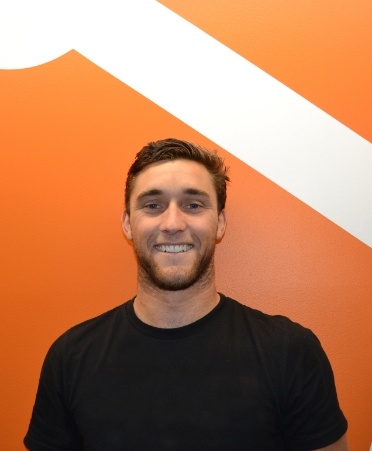 Come and enjoy mouthwatering gourmet pizza and drinks while networking with marketing professionals and entrepreneurs at the Pineapple Hotel, Kangaroo Point, near the Brisbane CBD. At this HUG, we've arranged local experts to share their thoughts on the latest trends for paid social media for improved sales.
Don't Miss Out RSVP Now
Who is this event for?
Marketing professionals, entrepreneurs, business owners, marketing managers, and anybody interested in learning more about improving marketing efficiencies, sales growth, increase web traffic, and competing in the digital economy.

We are grateful to our sponsors, HubSpot, who are providing the food for the night and your first drink for free. Plus there will be a lucky door prize, so remember to bring along plenty of business cards.
So come and join us at one of Queensland's most famous hotels, just minutes from the Brisbane CBD and the Gabba at Kangaroo Point. Parking is free and there's plenty of street parking available.
The event location is
Pineapple Hotel
706 Main Street
Kangaroo Point Qld 4169

Agenda
5:30pm - Networking - Bring plenty of business cards (food & drink provided by our sponsor)
6:00pm - Welcome
6:10pm - Paid Social Media Ads
6:45pm - Q&A Session for Paid Social for 2018
7:45pm - Stay and continue networking and chat more about inbound marketing :)
FAQs

What are my parking options?
There's plenty of free street parking around the event and it's only minutes from the CBD at Kangaroo Point.
What can/can't I bring to the event?
Bring business cards for networking. Networking plays a big role in HUG meetups, and you don't want to be that inbound marketer who forgets their business cards. Get them ready!
Bring an open mind for learning and sharing. Sitting in the back of the room with your mouth shut the entire meetup is not helpful for anyone. Do yourself a favour and participate. We promise you won't regret it!
How can I contact the organizer?
You can contact Brisbane HUG Leader on 0414 727 880