Description
How to Transform Your Leadership In Turbulent Times | Fireside Chat Webinar with Feyzi Fatehi
We are going through the most turbulent times in recent history owing to the pandemic caused by coronavirus and COVID-19 (somehow, this makes climate change and 9/11 ordinary.) How do we react when we are faced with such an existential threat? What steps can we take today, and in the future, to withstand such threats and convert them into new opportunities?
Why do some companies succeed beyond the logical boundaries and grow their marketshare, even during turbulent times? What do they do differently that helps them thrive whereas others are struggling to just survive? What's their secret sauce?
We are delighted to announce that Feyzi Fatehi, CEO of Corent Technology and winner of the 2019 CODiE Lifetime Achievement Award, will be joining Sanjay B Dalal, founder and CEO of oGoing, in an insightful Fireside Chat on "How to Transform Your Leadership In Turbulent Times | Five Principles To Lead From Inside Out."
Feyzi will be sharing pragmatic leadership insights gained from his 25+ years experience that has spanned four huge crises: The Dot Com Crash in 2000, 9/11 Attacks in 2001, Liquidity Crisis in 2005 and the Great Recession of 2008-09.
Feyzi will also share real world examples gained from starting, building and scaling startup and business organizations in Silicon Valley and Southern California some of them reaching beyond the $1 billion mark. His current company Corent Technology that hires over 125 professionals and has delivered 10X innovation in the marketplace is also undergoing massive yet innovative adjustments because of the COVID-19 crisis.
This is a can't miss Zoom Webinar where you will be immersed with real-life stories about how you can lead from within during turbulent times, stay grounded and muster up the tenacity, and emotional resilience and courage required to help your business not only survive but thrive beyond the crisis. Get ready with your questions and learn from Feyzi on how you can accelerate innovation and entrepreneurship in your organization and grow your marketshare during times of crisis.
What's going on?™
Learn about the B2B Community oGoing that connects over 90,000 local, small and growing businesses, and how it can help boost your SEO, get ranked 1st on Google, Bing, Yahoo, make trusted connections and attract new customers. Go here: https://www.ogoing.com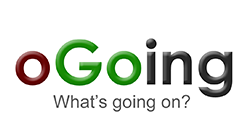 About Feyzi Fatehi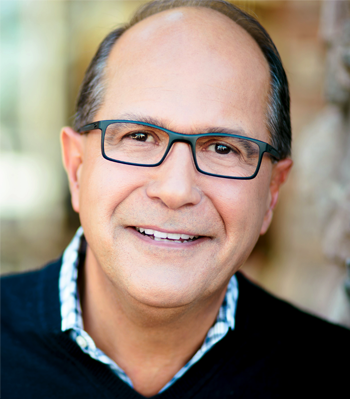 Feyzi Fatehi is the CEO of Corent Technology, leader in Cloud, PaaS and SaaS migration technologies. Feyzi is the recipient of the prestigious 2019 CODiE Lifetime Achievement Award. Previous recipients have included Bill Gates, Paul Allen, Steve Jobs, Steve Wozniak, Alan Kay and Jim Clark. Fatehi, an inventor of the first Real Time Database, has spent his career building high-performance, high-tech organizations including multiple business units at HP and four tech start-ups in Silicon Valley and in Southern California, including Corent Technology.
He has twenty five years of experience building teams in Silicon Valley and in Southern California that have commanded over $1 billion in valuation. Feyzi has studied at Cambridge, Princeton, UT Austin, and UCLA among others. He has been a speaker at Harvard Business School, Wharton, Stanford, Pepperdine, Cal Tech, and has delivered industry keynotes from Silicon Valley to Sydney and Singapore. He serves as the Chairman of the Technology Council of Southern California/Orange County, as a board member at Software & Information Industry Association and OC Tech Alliance, and as a member of IBM Partner Advisory Council. As an avid supporter of education, Feyzi is a member of UCI Chief Executive Roundtable, the UCI School of Engineering Leadership Council and is an advisor to UCLA Anderson School of Management's Global Access Program. Corent is also the recipient of The Cloud Product of the Year and The Best Emerging Growth California Company awards.
Business Roundtable Schedule
12:00 pm to 12:10 pm - Current State of Business
12:10 pm to 1:00 pm - Fireside Chat Webinar with Feyzi
1:00 pm to 1:15 pm - Questions & Answers
We look forward to seeing you at our fourth Zoom Webinar of 2020!