Description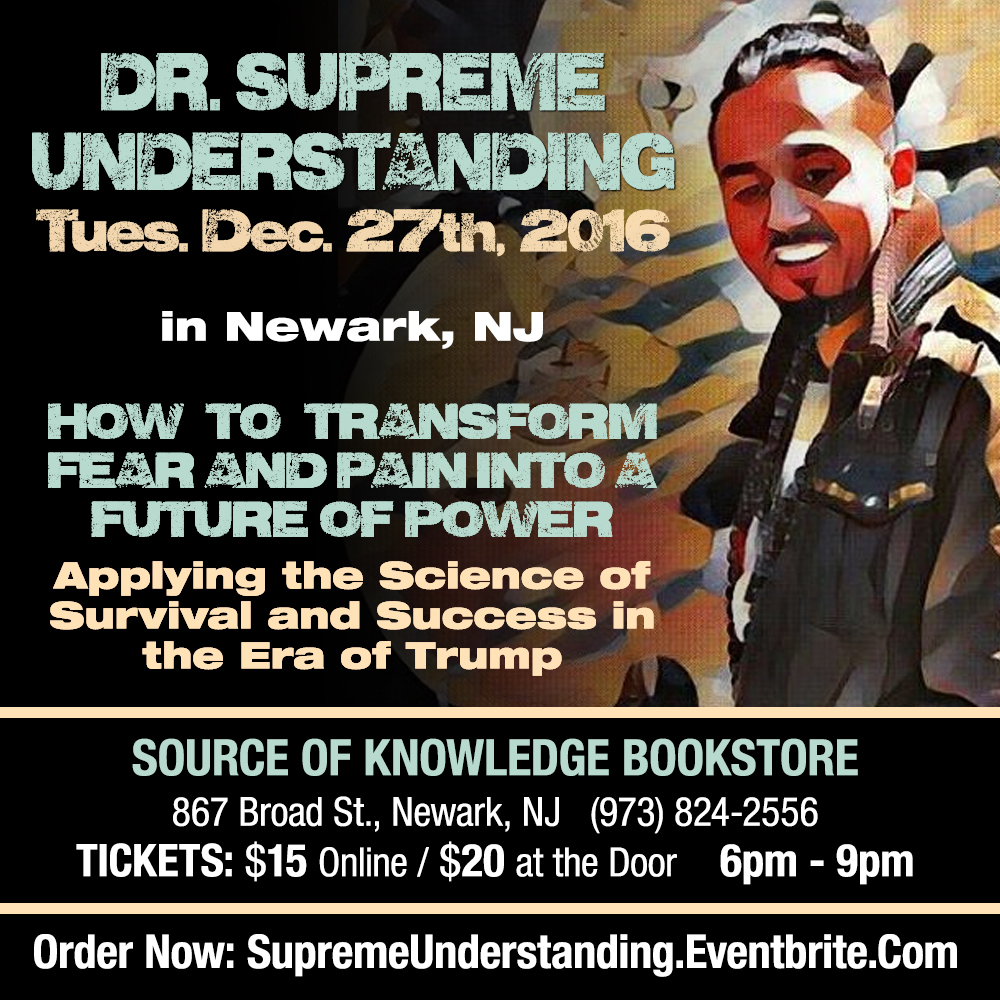 On the day of Kujichagulia (Self-Determination), Dr Supreme Unerstanding teaches a course on how we change our lives, our communities, and the world in a real and revolutionary way. This is the kind of event you'll want to bring your best friend, your cousin who don't like books, your auntie who act like she don't care, and your neighborhood leaders too.
Cause we're building new infrastructure, based on principles that everyone can understand and agree on!
He'll take on race and racism, the threats that endanger us, the origins of these problems, and the principles and process by which we will create the future. Bring a pen and paper because Dr. Supreme Understanding will be sharing some real solutions. Bring your business cards and your pitch as well, because we will be networking heavy!
Pass it on! This is gonna be worth traveling for! All of the books written and published by Dr. Supreme Understanding will be available as well, but you'll be getting a taste of his new work and what it promises! If you're looking for solutions, be here!