Description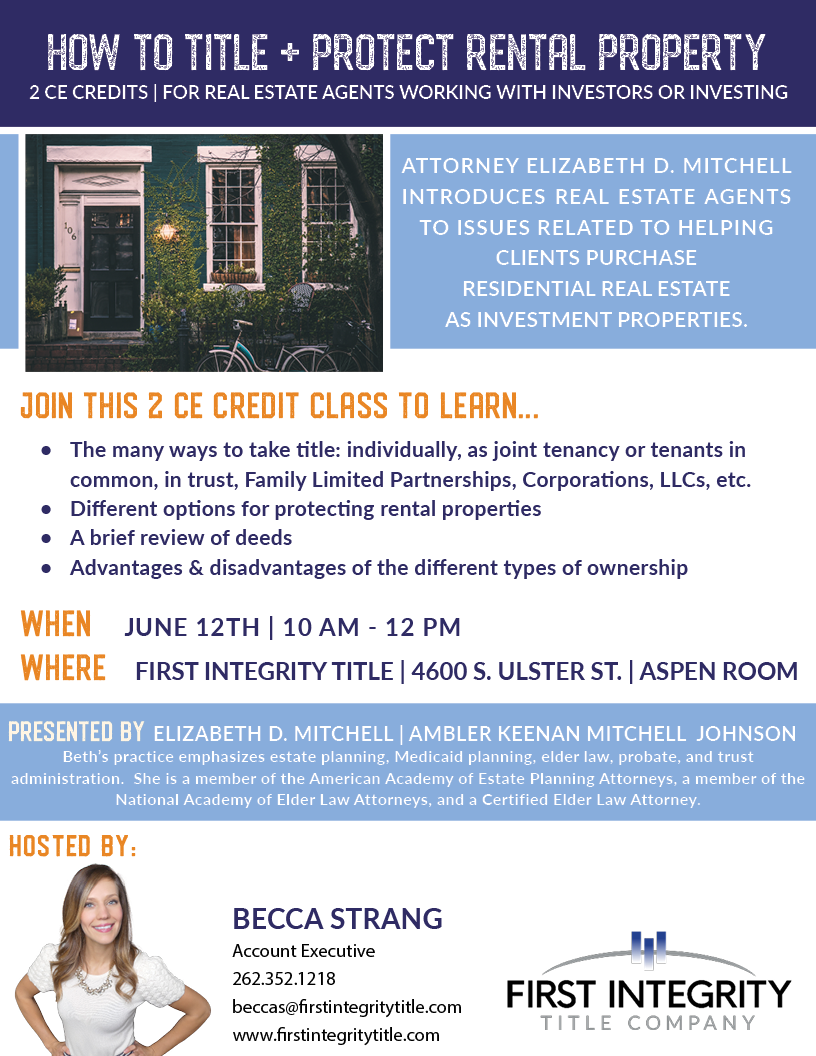 Calling all investors or real estate agents who assist investors! Attorney Elizabeth D. Mitchell introduces agents to the issues related to helping clients purchase residential real estate as investment properties.
Join us to learn:
The many ways to take title: individually, as joint tenancy or tenants in common, in trust, Family Limited Partnerships, Corporations, LLCs, etc.
Different options for protecting rental properties
A brief review of deeds
Advantages & disadvantages of the different types of ownership
Your Speaker:
Elizabeth D. Mitchell is an attorney with Ambler Keenan Mitchell Johnson. Beth's practice emphasizes estate planning, Medicaid planning, elder law, probate, and trust administration. She is a member of the American Academy of Estate Planning Attorneys, a member of the National Academy of Elder Law Attorneys, and a Certified Elder Law Attorney. She is a frequent speaker on estate planning and probate. For more information, visit www.Ambler-Keenan.com.
____________________________________________
Elizabeth D. Mitchell, CELA*
Ambler | Keenan | Mitchell | Johnson
950 South Cherry Street, Suite 1650
Denver, Colorado 80246
Phone: 303-407-1543
Fax: 303-321-1899