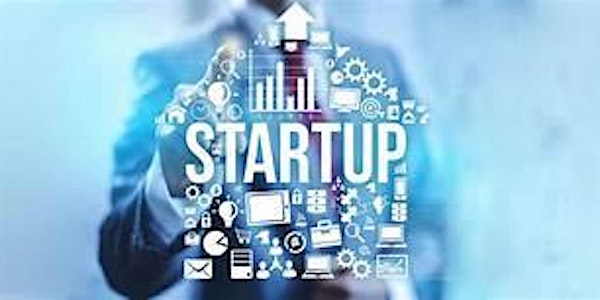 How to Think about IP (Intellectual Property)
The speaker will discuss IP issues to consider.
About this event
This event is organized by Corporate Accelerator Forum.
Our meetup group is collaborating by promoting this event.
This is an online event. Participation is 100% online.
Participants can be located anywhere in the world.
This event is FREE to attend!
Hurry! Slots are limited!
(The login link will be emailed to Eventbrite registrants right before the start of the event.)
Intellectual property looms large as a challenge in corporate-startup partnerships. When startups start the conversation anxious or unclear about IP, they signal immaturity and make their potential corporate partners nervous too.
How to Think about IP, Fireside Chat #4 in Click | the Startup Accelerator for Corporate Partnership, is coming your way on August 23! Fireside chats are free and open to the public.
If you're in an IP-heavy industry like life sciences, materials or advanced engineering, or if you're concerned about how to protect your ideas, you can't miss this one. Join us for insight about how IP actually works and how to set boundaries.
In this session you will learn:
*What is IP? Is an idea IP?
*Startups worry a lot about a big company stealing their IP, is that a real concern? When is it a concern? What should they do about it?
*How should startups decide what to protect and what to share?
*What are different ways to protect IP?
*What is a prior art search? When and how should startups do this?
*If a startup is filing a patent, how broad and how specific should it be?
Please come with your questions and comments.
About the Speaker:
David Smith of Troutman Pepper is a leading authority on the legal issues surrounding the therapeutic use of human tissue and cells and a veteran biotech industry executive. David counsels life sciences companies on key intellectual property and regulatory matters. David's practice focuses on intellectual property transactions, venture financings and regulatory matters for life sciences companies and investors. He concentrates in the organization, financing and growth of life sciences companies, with an emphasis on the legal issues surrounding commercial development in the fields of regenerative medicine and tissue engineering.
About the Moderator:
Diana Joseph, PhD is a learning scientist and CEO of the Corporate Accelerator Forum. Diana is a veteran of corporate innovation from Adobe and Citrix, with nearly a decade of focus on startup innovation and dozens of engagements with large firms exploring outside the core through startup collaboration. Her insights about corporate-startup partnership can be found in Innovation Leader, the Journal of Commercial Biotechnology, and her in-progress playbook about how corporate partnership really works.
For more info on Idea to IPO events, visit:
www.idea-to-ipo.com
Your email address will be shared with the speaker for the purpose of allowing the speaker to send a copy of the recording of the webinar to registered attendees.