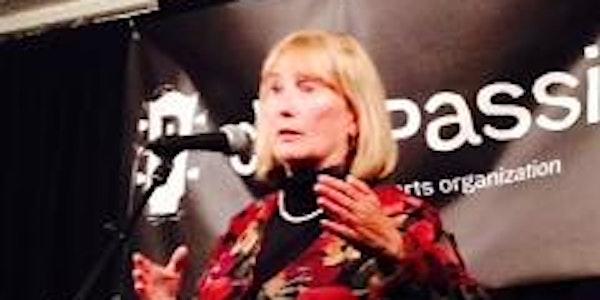 How To Tell A Five min. Kickbutt Story
When and where
Location
Doyle's Cafe 3484 Washington Street Boston, MA 02130
Description
EVENT DESCRIPTION
How to Tell a 5 Minute Kick-Butt Story Workshop
with Andrea Lovett
Monday June 20th
arrive by 6:15 to sign in. Workshop begins at 6:30PM
The cost is $40.00 must register with love2tell2@aol.com
Come and enjoy a fun and thoughtful workshop to cultivate a story based on personal experience into a performance. This workshop is a great introduction for beginner storytellers into the art-from of storytelling. In this workshop you will begin to learn how storytelling differs from theater, stand up, or twisting balloon animals. You will explore the art of storytelling through guided sense memory, writing, performance, individual and group exercises.
Andrea Lovett is co-founder of the award winning non-profit organization massmouth. She has taught and performed stories nationally and internationally. Lovett is currently a teaching artist for Young Audiences of Massachusetts. She believes stories and storytelling help create strong, healthy and connected communities. Andrea was recently featured in the Boston Globe Magazine's G Pages on April 7th 2012
You can find her at http://www.andrealovett.blogspot.com or you can reach her at love2tell2@aol.com

Participants may pay at the door BUT must register by e-mail to love2tell2@aol.com prior to arrival.
Please specify in your e-mail which date you are registering for.
Come and enjoy this 2 1/2 hour workshop on finding a story from your life experience with coaching and pointers on performance. Storytelling is a whole performance art unto itself.