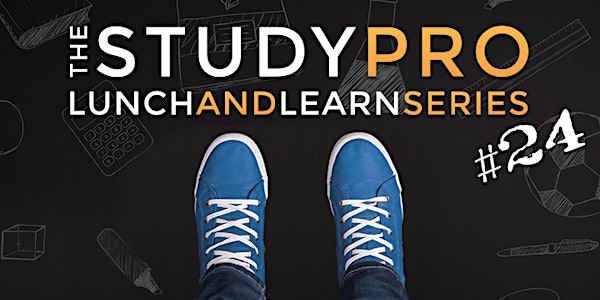 How to Talk to Your Kids about Anxiety
When and where
Location
The StudyPro 6849 Old Dominion Drive #200 McLean, VA 22101
Description
It's hard to grow up these days without tripping over a plethora of anxiety-causing speed bumps...
Whether it's an Instagram post showing the party they weren't invited to, a test they're struggling to study for, or the pressures of figuring out their passions by middle school, anxiety seems to be rooted in our societal expectations for kids.
As parents, we don't always know what to do or say to help to respond "in the right way" or to ensure that the communication lines stay open.

In our final Lunch and Learn for the school year, Author, Psychologist and Washingtonian Top Doctor, Dr. Alicia Clark, will present:
"How to Talk to Your Kids about Anxiety"

Dr. Clark will share:
How to empower our kids to learn to harness anxiety to create our best selves
How some common myths about anxiety actually drive anxiety vs. help
How anxiety can be useful and it's energy used to fuel effective responses

How to curb judgment and increase empathy to maintain open communication
How to avoid letting our own anxiety dictate our responses
It can be liberating to know that we can truly use anxiety as a force for good and leverage it to motivate ourselves. With the right approach and observations, we can help our children (and ourselves) flatten out some of those bumps for a smoother ride.

BOOK SIGNING

Dr. Clark will sign her book "

Hack Your Anxiety

" after her talk.
She will bring a limited number of books with her for sale, so you are encouraged to purchase a copy and bring it with you for signing.