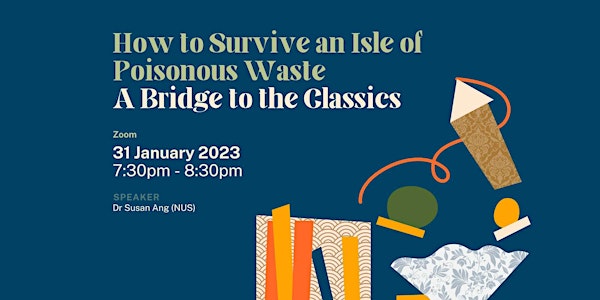 How to Survive an Isle of Poisonous Waste | A Bridge to the Classics
Join Dr Susan Ang as she explores the eco-politics of waste in Chen Qiufan's Waste Tide!
About this event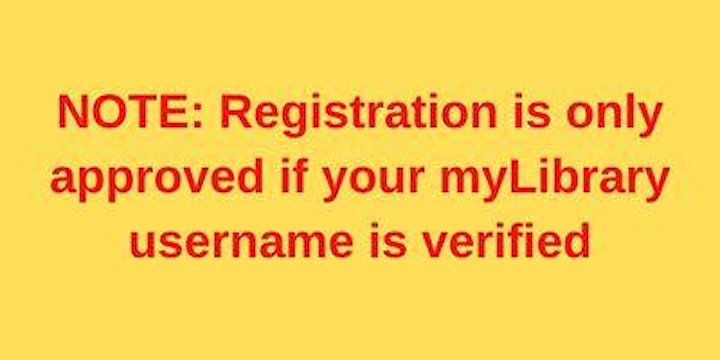 Important Notice
This programme/event is open to members of the National Library Board, Singapore. Please ensure you have your myLibrary username on hand before proceeding with the registration. If you do not have a myLibrary username, you can create one here: https://account.nlb.gov.sg/.
About the Programme:
Award-winner writer Chen Qiufan has been hailed as "China's William Gibson", a bright star in the booming genre of Chinese science fiction. He grew up near Guiyu, China, home to the world's largest e-waste recycling centre. Translated by Ken Liu, Chen's novel Waste Tide will speak to a generation ever more aware of and concerned with the eco-politics of waste, the socio-politics of minority groups and the technopolitics that drive progress. This eco-thriller casts its eye at less desirable forms of change, and the geopolitics that undergirds the whole.
*
You've heard of Frank Herbert and Ursula K. Le Guin, but have you read any speculative fiction by Asian writers? A literature of curiosity and of conjecture, speculative fiction trains its lens on both parts of the dyad: Mars-and-Earth, virtual and real, ancient and modern. Join Dr Susan Ang for Season 2 of A Bridge to the Classics as she explores the familiar and unfamiliar in Asian speculative fiction; destinations include the United States, the imaginary Silicon Isle, Dhaka in 2089, modern-day Malaysia, and beyond.
(The book cover is the copyright of the publisher.)
About the Speaker:
Dr Susan Ang is an Assistant Professor with the Department of English Language and Literature at the National University of Singapore. She was educated in Singapore and the University of Cambridge (B.A. (Hons), M.A. Ph.D.). Among her teaching interests are Romanticism, modern poetry, the modern novel, science fiction and its related subspecialities. She is the author of The Widening World of Children's Literature, and has also published work on Diana Wynne Jones, Louis Macniece, Geoffrey Hill, Peter Ackroyd and China Miéville, among others. Her essay on Miéville was given the SFRA Innovative Research Award in 2019.
About A Bridge to the Classics:
Ever wanted to read a classic but felt too intimidated to take the plunge? A Bridge to the Classics is a lecture series that aims to introduce and demystify beloved works of literature. This series will equip attendees with the title's literary and historical contexts and connect these classics to our lives today. Season 2 looks at renowned works of Asian speculative fiction.
To find out more about NLB's literary art events, join our mailing list here!
Online Programme/Event Administrative Information
This programme is conducted entirely online. You may access Zoom via the app or using a web browser
Please ensure that you enter a valid email address as you will receive an email with the link to the online programme/event near the day of the programme/event
The link of the programme should not be shared with others
Do ensure you have a strong internet connection. Using your mobile data is not recommended
The National Library Board, Singapore (NLB) reserves the right in its absolute discretion to disqualify or refuse admission to any registrant without any reason and notice