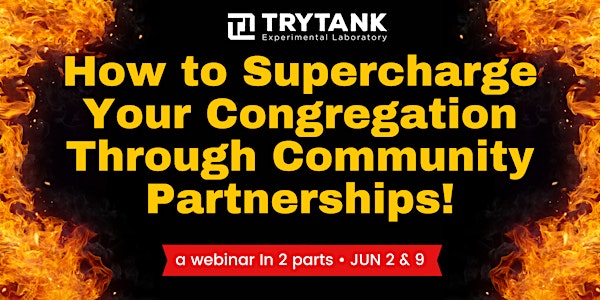 How to Supercharge Your Congregation Through Community Partnerships!
Two hands-on webinars that will show you, step-by-step, how you can supercharge your congregation through community partnerships
About this event
This event is brought to you by the TryTank Experimental Lab in partnership with the department of Lifelong Learning at Virginia Theological Seminary
Would you like to connect your congregation deeper to your neighborhood? Has the Holy Spirit called you to do more than your current resources allow? As part of our 1730 Project focusing on smaller congregations (but open to all!), TryTank invites you to participate in two hands-on webinars that will show you, step-by-step, how you can supercharge your congregation through community partnerships.
Both 90 minute webinars will be from 3:00 - 4:30 p.m. Eastern.
Webinar #1 on June 2: Connect with Your Neighborhood Through Community Listening
Listening to people in the neighborhood around the church is vital to sharing God's love with the community. Get to know your church's neighbors better while discovering the assets, needs, and dreams in your area. A listening process reveals where God is already at work, builds connections with people and organizations already invested in the neighborhood, and often leads to "aha!" insights for more strategic community ministry. This webinar will describe basic listening activities and outline practical steps to a rewarding listening process, including developing an effective listening team. (You can watch or listen to this first part HERE.)
Webinar #2 on June 9: The Power of Community Partnerships
Great ideas for community ministry can often best be implemented by partnering with others, such as schools, other churches, nonprofits, and businesses. Putting resources and ideas together with a partner can help the church make a greater impact on the many issues facing our communities. This webinar will share many examples of fruitful partnerships and strategies for making partnerships work. Participants will take away specific ideas for identifying partners in their own communities along with first steps toward building a partnering relationship.
Your one registration gets you access to both webinars. If you cannot make either or any of the webinars, still register so that you can get the recordings (in video and audio form) to engage on your schedule.
For this event, Lifelong Learning offers a voluntary three-tier fee program. You choose the rate that best suits your needs. No matter your choice, you will receive the same experience. Those who pay more will help support the content and costs of Lifelong Learning events. Thank you.
Friend - $0
Supporter - $10
Champion - $20
Have questions? Email LifelongLearning@vts.edu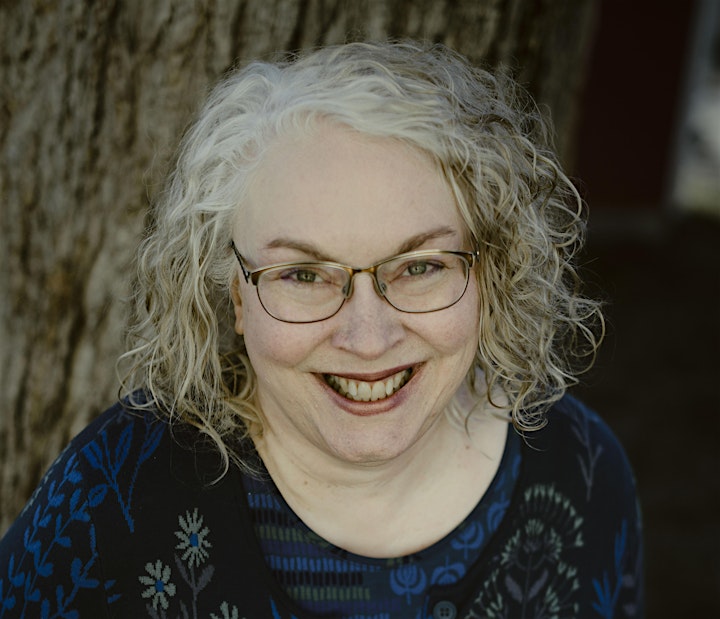 Joy Skjegstad is a consultant, author, and coach who works throughout the U.S. to help churches develop strategic vision and connect to their communities in creative ways. In her 35 years of experience, she has worked with hundreds of churches and nonprofits to help them gain focus and grow. In addition to "Real Connections," Joy has authored three other books: "7 Creative Models for Community Ministry," "Winning Grants to Strengthen Your Ministry," and "Starting a Nonprofit at Your Church."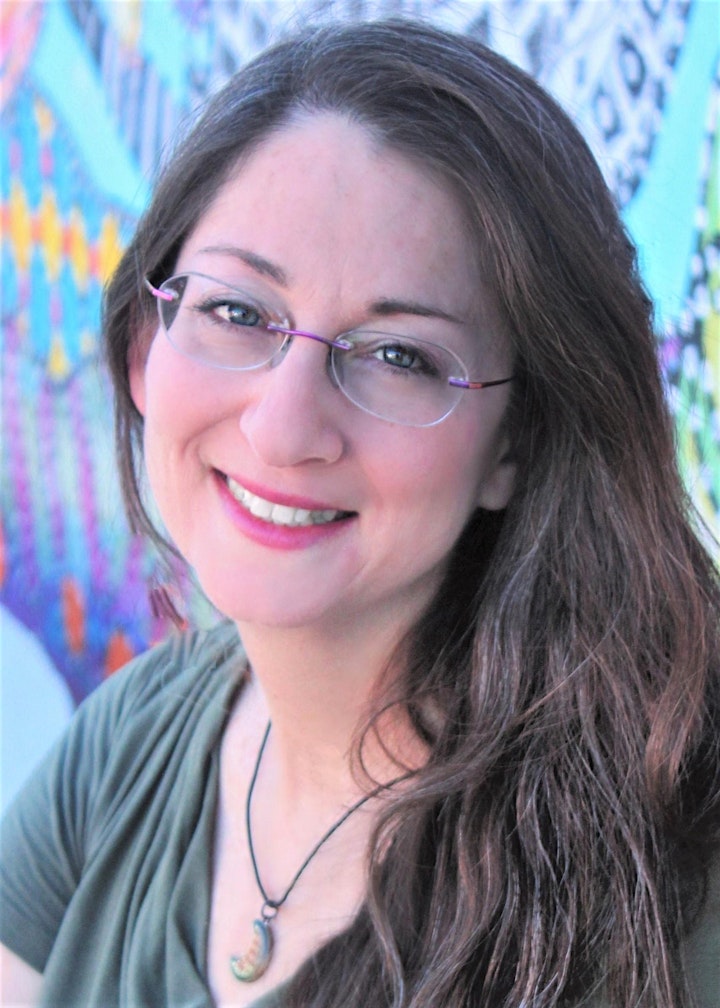 Heidi Unruh is a trainer and coach, walking with ministry leaders from ideas to action. She develops practical resources to help church-goers connect with one another, care well for neighbors, walk alongside those who are vulnerable, and work toward the flourishing of their community. Books Heidi has co-authored include Real Connections: Ministries to Strengthen Church and Community Relationships; Churches That Make a Difference: Reaching Your Community with Good News and Good Works; Hope for Children in Poverty; and Equipping Christians for Kingdom Purpose in Their Work: A Guide for All Who Make Disciples. Heidi and her husband Jim, both graduates of Palmer Seminary, are raising their family and serving with community initiatives in Hutchinson, KS.