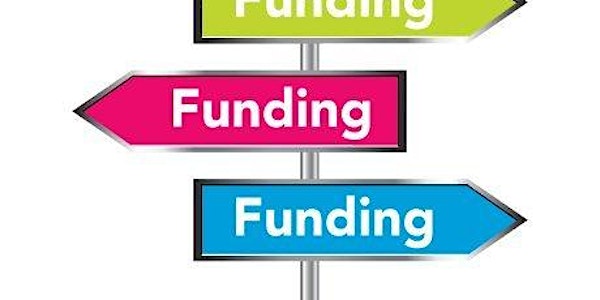 How to Successfully Pitch to Investors and Get Funded /Angel Investor Gary Jinks
When and where
Location
Mindrome 4701 Patrick Henry Drive Building 23 Santa Clara, CA 95054
Refund Policy
Refunds up to 1 day before event
Description
The deadline to register and pay online is 2 pm the day of the event.
PLEASE READ THE ENTIRE EVENT DESCRIPTION.
There is a cover charge to attend this event.
A "YES" RSVP on our meetup site does not confirm your reservation.
Space is limited.
Take advantage of early responder pricing!
Slots are limited. First come, first served!
First Responders $13 plus Eventbrite fees
Second Responders $17 plus Eventbrite fees
Third Responders $20 plus Eventbrite fees
Fourth Responders $25 plus Eventbrite fees
In order to attend, you must register and pay via Eventbrite.
Please bring your printed ticket to the event.
Or, pay $30 (cash) at the door.
Agenda
6:30 pm – 7:00 pm Check In, Food, Networking
7:00 pm – 8:00 pm How the Funding Process Works ; What You Need to Do to Prepare; How to Formulate Your Message
8:00 pm – 9:00 pm How to Prepare Your Executive Summary and Investor Presentation - Step-by-Step
This is an interactive and dynamic workshop to help anyone learn how to get his or her business message right and deliver it confidently to investors.
This workshop is designed to address your questions and assess your current strategy and business case.
· Learn to clearly communicate your vision, plan, and value proposition.
· Learn step-by-step bullets for your executive summary and pitch deck.
· Match funding strategy to "needs" -- i.e., how much do you need and why?
and more!
There will be opportunities to practice your pitch and find out what you need to do to get it right!
If you would like to practice your pitch and get feedback from Gary, send an email message to:
About the Speaker:
Gary Jinks has spent his entire career in Silicon Valley producing innovative products and getting them into the hands of customers. Gary is the President of GLJ Group, a consulting firm which focuses on strategic planning and new market entry. Their efforts have resulted in over $300M in new business for clients.
Gary is also the founder, managing director and chairman of the board of South Valley Angels, angel investor group which he was launched in 2011. Gary is highly respected and very active in the Silicon Valley innovation ecosystem, regularly mentor entrepreneurs at Santa Clara University, local accelerators and other investor organizations. In 2015 Gary worked with over 70 startups to establish strategic direction and launch. Previously, Gary spent 20 plus years at Fortune 1000 companies holding key positions in systems engineering, operations, project management and business development.
If you have questions about the content of Gary's presentation, please email him at:
All refund requests must be made 24 hours before the event.
For more info on Idea to IPO events, visit:
www.idea-to-ipo.com
Photo and Video Disclaimer:
By attending Idea to IPO events, you understand that you may be photographed or videotaped. You agree to allow your photo, video, or film likeness to be used for any legitimate purpose by the event hosts, producers, sponsors, organizers, assigns, and/or by anyone involved in the event in any capacity. This includes usage on social media platforms.