Description
Looking for an attractive new market for your businesses? Looking for answers regarding Government Contracting? Never knew you were eligible to sell to the Government?
Well Government Contracting represents a BILLION dollar marketplace that provides opportunities for small, medium and large businesses in nearly any industry.
usaspending.gov has reported over $41 Billion was awarded in federal spending during the 2017 fiscal year to business located in Texas performing the work in Texas.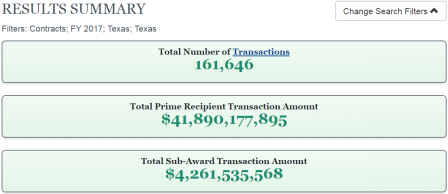 However, in order to succeed in Government Contracting you have to have a plan to overcome these most frequently cited issues. Allied's interactive Follow the Blueprint: How to Successfully Navigate Government Contracting class can provide you with the plan you need to tackle these issues. Remember, its rarely a question of IF the Government buys your product or service, but of HOW MUCH of your product or service the Government buys!
Register now as seating is limited to 40 guest!