Description
The Get Connected Bath Business Expo 21st March 2019
One of the region's largest Business Shows... FREE to attend
Get Connected - it's what we are all about


The Social Buyer, why we need to stop selling and start helping to win more customers with LinkedIn
Today's buyer doesn't want to be sold to. They need information that helps them make better decisions from people who they know and trust. LinkedIn expert Greg Cooper looks at how business owners and sales people can use LinkedIn and Twitter to build trusted relationships and win more sales.
About Greg Cooper
Greg is a Fellow of the Institute of Direct and Digital Marketing. For many years he ran an award-winning tech marketing agency which he sold in 2011. Today he coaches small and mid-sized businesses to use LinkedIn to find, win and keep customers.
More info about Greg can be found at www.frontofmindcoaching.co.uk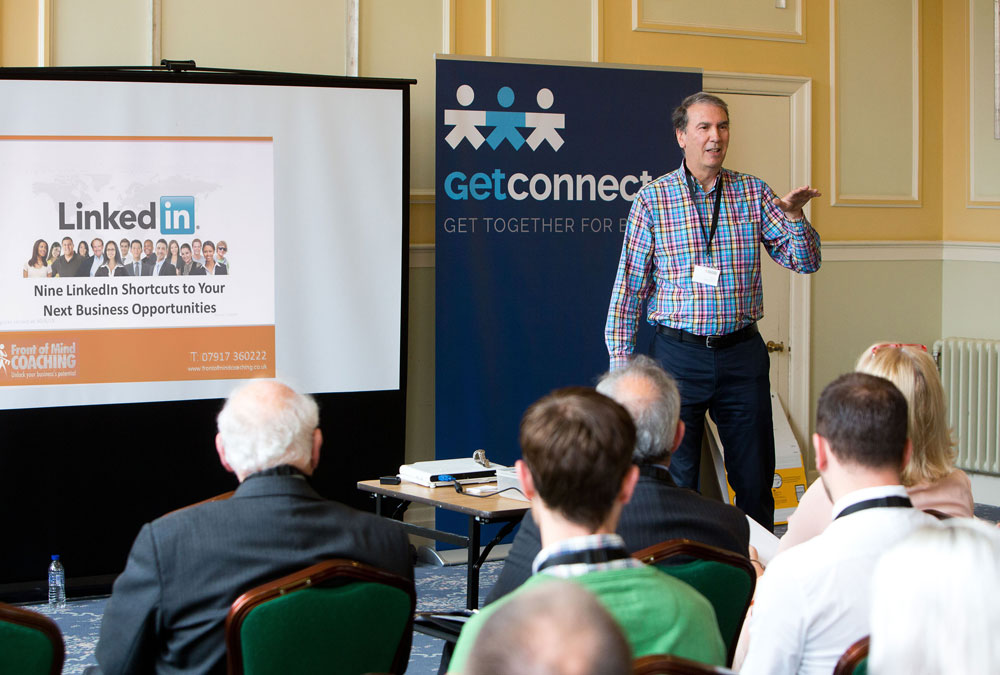 ---
---
This seminar is part of the Get Connected Bath Business Expo. The Bath Business Expo is open to visitors for Free from 10am-3pm at the Bath Assembly Rooms.
Expect an extensive seminar programme, lots of networking (breakfast networking, speed networking, sector specific networking, after event drinks), local and regional exhibitors and business advice. Free tickets and all info on www.bathexpo.co.uk

For all info about the Bath Business Expo and FREE visitor tickets please visit www.bathexpo.co.uk