Description
How to Stop Beating Yourself Up: Learning the Art of Self-Compassion
We all long for someone who will love us unconditionally. But what if that person is us?
Self-compassion is the radically healing practice of treating ourselves with the kindness, respect, and gentleness that we would ideally offer to those we love.
Most us us have the habit of being hard on ourselves. We talk unkindly to ourselves and often we sacrifice our own well-being in order to "get things done." We blame ourselves when things go wrong, and often fear that if we stop doing so we'll cease to perform well.
Research shows that self-compassion promotes emotional well-being, reduces our risk of anxiety and depression, supports healthy habits, and leads to more satisfying personal relationships.
The practice of self-compassion in our daily lives arises from developing four skills: mindful awareness, acceptance, self-kindness, and realistic perspectives. Each of those skills can be learned through practice.
On this self-paced course, Bodhipaksa will introduce a step-by-step guide to self-compassion, so that we can learn to be more gentle with and understanding of ourselves.
Course benefits
On this event, you will learn how to:
Be more gentle with yourself
Develop greater emotional strength and resilience
Face your shortcomings with understanding and open-hearted courage
Motivate yourself with kindness rather than criticism
Handle challenging circumstances and uncomfortable feelings with acceptance and gentleness
Bring greater empathy into your relationship with yourself—and others
Express self-compassion in everyday life
Course format
Signing up for this event gives you access to:
28 emails containing practice suggestions and reflections.
Access to 5 guided meditations, ranging from 5 to 25 minutes in length.
Support, encouragements, and acceptance in our welcoming and friendly online community.
The course is self-paced. The next email is not sent to you until you click a link in the previous email, meaning that the content arives at a pace that suits you, and you don't end up with unread emails piling up in your in-box.
This event is suitable for people of all levels of experience, including complete beginners.
What other participants have said
"I catch myself integrating the practice in little bits and pieces throughout my day and I love when it happens. Like when I find I'm mentally kicking myself for something I said or did, and then just as quickly I am reminding myself to be kind and can feel that little knot of anxiety that was about to form start to melt away." Karin L.
"I want to add my heartfelt thanks to Bodhipaksa and Mark for providing this course – I really feel as if I've turned a corner as a result, and found it so beneficial I'm going to work through it again this month to reinforce the messages!" Rebecca R.
"This has been a wonderful course. I have learnt things I know will endure." Helen T.
"I have undergone an incredible shift during this course. Not only is self-compassion really beginning to gel with me but I have found myself naturally extending compassion to others, including people who would normally irritate or upset me, such as family and work colleagues." Robyn O.
"I want to give heartfelt thanks for a terrific course. I learnt so much from it, and I know that I'll keep coming back to the e-mails and meditations." Fidelma F.
About the instructor
Bodhipaksa has been practicing Buddhist meditation for over 35 years, and teaching for almost 30 years. He formerly taught meditation in the Department of Religious Studies at the University of Montana, and for several years ran a thriving retreat center in the Scottish Highlands. He is the author of more than a dozen books and audiobooks, and has been published in six languages. In 2001 he founded Wildmind, an online meditation center. He has been a member of the Triratna Buddhist order since 1993. He is originally from Scotland, but now lives in New Hampshire, where he has two children.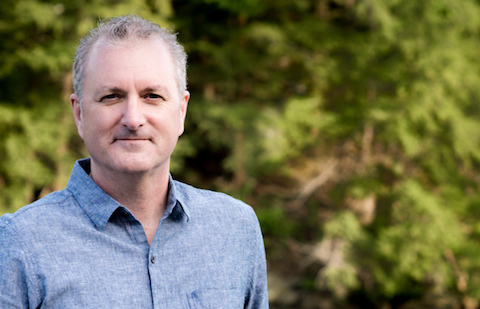 Scholarships are available
A limited number of scholarships are available for those who would like to participate but are unable to make a donation. If you would like to take advantage of one of these scholarships, please contact us using the contact link on this page.