Description
I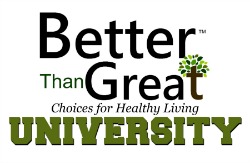 The flu appears to be a particularly virulent strain this year as well as allergies. A lot of people are getting knocked down longer than usual. But that doesn't mean you and your family are doomed to get sick too. Essential oils can be helpful in not only boosting your immune system which may help prevent you from getting sick in the first place, but may also help you get well faster if you do get sick.
This interactive classes will explore essential oils that
Have anti-inflammatory properties

Reduces inflammation in the nasal cavity

Boosts the immune system

Antiseptic

Reduces mucus and fever
You will learn about the benefits of blends and how to use them. Laura will also demonstrate the proper way to use the oils topically with an oil carrier and the specific areas to apply on the body based on the illness.
Participants will take home class notes, cheat sheets, and a free sample.
Instructor: Laura
Laura is a wellness educator, with a hearts desire to see people thrive and be well. With a background in the healthcare field, she's passionate about alternative ways to suuport the body for prevention and maintenance, She hopes to enpower others to be their own health advocate and to be inspired to live a life well lived.
Class Cost: $10 - Non-refundable.
Space is limited. You must make a seat reservation to guarentee a spot.
If you have any questions, you can call during buiness hours 941-753-6611 or email to info@plantplace.com
Hosted by: