Description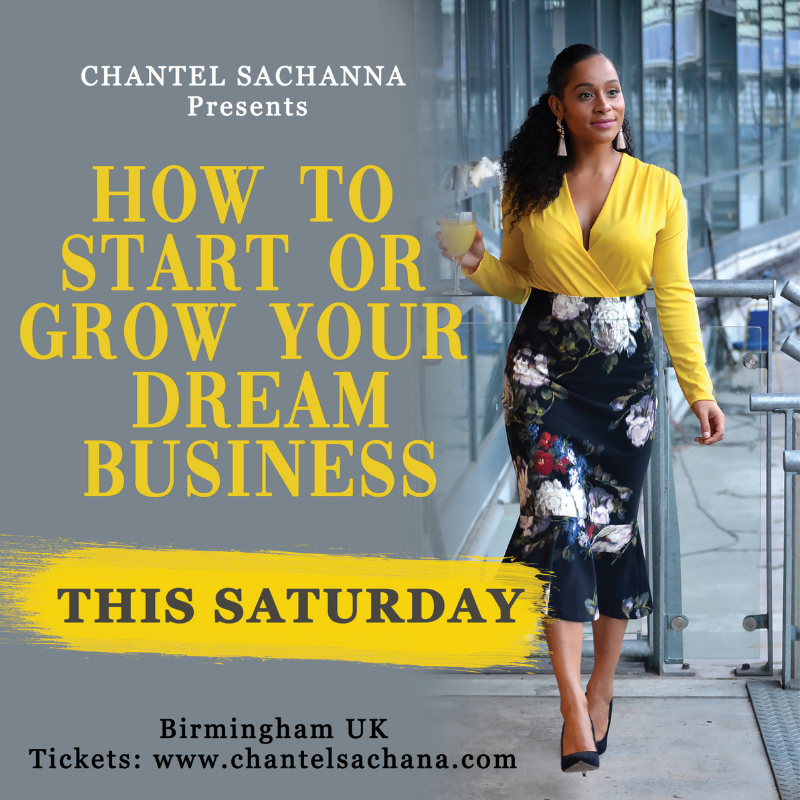 Are you ready to run your own business, work with dream clients, have a beautiful impact in the world, build a legacy, create a life of freedom and more?
Chantel Sachanna is a leading Business Success Coach who influences and supports thousands of women to start and grow their dream business.
How to start and grow your dream business is for the ambitious go-getting woman, change-maker, entrepreneur, expert, artist, leader and innovator who is ready to start her dream business.
During this workshop you will receive powerful training, you'll be set exercises, there'll be breakthroughs and you'll recieve an abundance of practical support and information to help you start or grow the business of your dreams.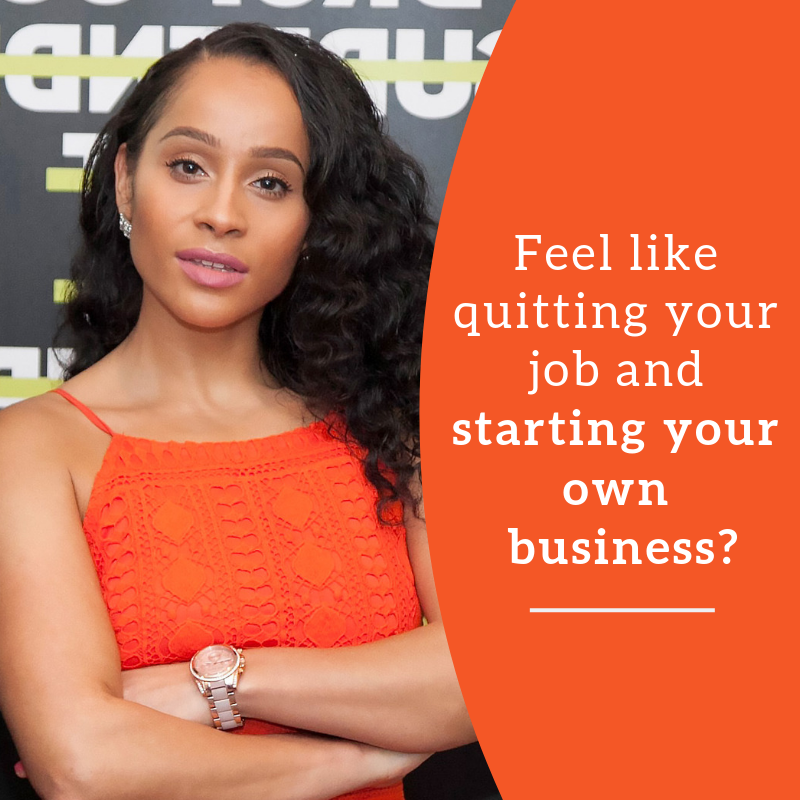 A message from Chantel Sachanna:
After growing my business by an additional 180% from Aug 2018 - Dec 2018.
After being given the opportunity to work alongside the World's No.1 Motivational Speaker, LES BROWN.
After successfully creating FOUR streams of income.
After being featured on the BBC multiple times.
After having over TEN sold out events.
After creating my DREAM business.
After being able to TREAT myself to multiple holidays a year.
After being invited to deliver workshops at the NEC at the largest wellbeing events in Europe.
After being personally invited by NHS leaders to deliver training for patients... I got still.
In these moments of stillness and reflection I asked myself:
HOW ON EARTH DID I CREATE MY DREAM BUSINESS IN LESS THAN 2 YEARS?
And then I got a pen and paper and made notes.
And then I decided to transfer my notes into a POWERFUL workshop.
And now I'm giving YOU the opportunity to learn from my wins (and my mistakes!) and to develop the right mindset required to start or grow your business or side hustle.
YOU DESERVE TO LEARN SOME NEW KNOWLEDGE THAT WILL FAST TRACK YOUR SUCCESS. TREAT YOURSELF TO A TICKET TO THIS POWERFUL WORKSHOP.
Please note: This workshop will begin on time, at 10:30am prompt.
Standard Entry: £24
VIP Day + Prosecco: £60 - This ticket includes entry to the workshop PLUS an exclusive one-to-one VIP day with Chantel Sachanna in a luxurious Birmingham location, with a glass of Prosecco! You will meet with Chantel personally on a one-to-one basis for an intensive goal setting session where she will support you to set clear, concise and measurable goals to move you closer to living the life you deserve and becoming the woman you were born to be.
BE WARNED - This is an intensive workshop designed to create fast and sustainable results for you and your life. You will dig deep into the above subject and Chantel Sachanna will share her potent tools to help you leave the day with an actionable, tangible and usable plan which will transform your results by simply consistently implementing. Chantel Sachanna's coaching model has vastly improved the results of successful entrepreneurs, business owners and ordinary people wanting to live a more fulfilled life.
For more about Chantel Sachanna, visit: www.chantelsachanna.com or www.instagram.com/chantelsachanna
Click here to see what people are saying about Chantel Sachanna's work.
--------------------------------------------------------------------------------------------------
SUPPORTERS
Chantel Sachanna would like to thank Soroya Blackwood for being a supporter of this workshop.
Soroya is a Mortgage and Protection Adviser who can help you with mortgages and life and critical insurance. We are pleased to have Soroya present on the day where she will be available to speak about a suite of protection products and providers to ensure that you are as protected as you deserve to be.