Description
This workshop can help you decide if self-employment is the right choice for you. We will cover the steps needed for start-up, the major elements of a business plan, and the many resources available to help you succeed.
Presenter Bios:
Jean Dempster is the Program Manager at New Ventures Maine. Since joining the organization in 2000, Jean has delivered a variety of workforce development, money management, and microenterprise workshops in Waterville. Jean assists small business owners in the planning and start-up phase.
Bill Card is an Economic Development Specialist and Public Information Officer with the U.S. Small Business Administration's Maine District Office. He has been with the agency for five years, focusing on creating high-visibility SBA events, and representing the SBA at events and training workshops in Maine. Prior to joining the SBA, Bill was a Regional Manager for U.S. Senator Susan M. Collins for 9 years, where he was responsible for creating and facilitating economic development projects in Central Maine. Prior to joining Senator Collins's staff, Bill started and ran his own small business, Title Checks Inc., for 15 years.Bill lives in Bristol, with his wife Jennifer, and their two boys, Liam and Owen.
Larry Mitchell is a SCORE Counselor.
Event Sponsor: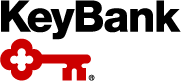 Media Sponsor:

Small Business Waterville is presented by the Mid-Maine Chamber of Commerce, TOCmedia, Waterville Main Street, Waterville Creates!, and Waterville Public Library.