How To Start A Lucrative Career & Business In Cyber Security- Pros & Cons: ENTREPRENEURSHIP: Opportunity Missed

Thursday, October 26, 2017 from 6:30 PM to 8:30 PM (EDT)
Event Details
WETATi Center 4  Creative Thinking, Leadership and Entrepreneurship   &
Bowie State University, Center for Natural Sciences, Mathematics & Nursing, Bowie, Maryland
                                                       Presents
                                                              GOT A WINNING BUSINESS IDEA?
Now Open:
Open Call 2017-2018
**WETATi 2018 Junior Entrepreneurship-STEM (E-STEM) & NON STEM-EntrepreneurShip Competition
&
WETATi Next Generation Plus Entrepreneurship Business Idea Pitch Competition (Next Generation, millennials and others — Only "Lean Business Canvas Model" accepted… i.e., only new business ideas accepted) Go to wetati.com/entrepreneurshipcompetition to learn more and to register. 
WETATi Next Gneration PLUS Entrepreneurship Competition
Have you ever thought of owning your own company, or maybe an idea for a product that just might work? Well if you have, then the WETATi Entrepreneurship Empowerment Competition is the place to be. The 2017-2018.  We are looking for all innovators and entrepreneurs to come out and share your business ideas. We have strategic  partnrerships with financial institutions and fortune 500 companies that are willing to tak a look at your  ideas/products.  You just might have the IDEA that could  be the next BIG thing!   GO HERE FOR MORE: http://wetati.com/entrepreneurshipcompetition/details/
To find out more go to: 
http://wetati.com/entrepreneurshipcompetition/details/
 JOIN THE MOVEMENT & LET'S CHANGE THE NARRATIVE FROM 

'SEEKING' TO 'CREATING' OPPORTUNITIES TOGETHER AND  ECONOMICALLY EMPOWER OUR 
COMMUNITIES
WHEN: 
Thursday October 26th: FROM 6:30pm to 8:30PmEST.  (Registration starts at 6pm)
WHERE: 
Bowie State University, Center for Natural Sciences, Mathematics & Nursing, Bowie, Maryland, 20715, First Floor, Room 1230
WETATi Power!
Have questions about How To Start A Lucrative Career & Business In Cyber Security- Pros & Cons: ENTREPRENEURSHIP: Opportunity Missed?
Contact WETATi
When & Where

Bowie State University, Center for Natural Sciences, Mathematics & Nursing, Bowie, Bowie, Maryland
Room 1230, First Floor
Bowie State University, Maryland 20715


Thursday, October 26, 2017 from 6:30 PM to 8:30 PM (EDT)
Add to my calendar
Organizer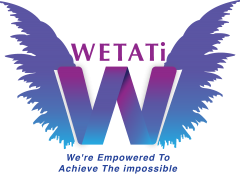 WETATi Overview
WETATi is a Center for creative Thinking, Leadership and Entrepreneurship located at and in partnership with Nyumburu Cultural Center, University of Maryland, College Park, MD.
WETATi, is an Award-winning (2017 RECIPIENT OF MD GOVERNOR'S CITATION AWARD IN MAKING IMPACT IN MD ECONOMY & COMMUNITY SERVICE) nonprofit organization whose mission is to educate and empower the youths, students, next generation and the millennials about the importance of creating their own opportunities through a mindset shift and changing their narrative from a job seeking to an entrepreneurship mentality using the multifaceted practical and experiential programs with our strategic partners. WETATi is working with several communities Elementary, Middle, and High schools, Colleges, Universities and millennials.   
What will be happening at our May 11-12 Convention & Scholarship & Awards Gala
Entrepreneurship education
Entrepreneurship competition (WETATi Junior competition and WETATi Next Generation competition)
Scholarship and awards gala featuring Shark Tank Entrepreneur & Youth keynoter Ms. Mikaila Ulmer of "Me & The Bees Lemonade" and awards recipient)
Convention is open and FREE to the general public (But must register to attend)
WETATi:  We're Empowered To Achieve The impossible; Women Empowered To Achieve The impossibleis a non-profit community based educational and economic empowerment network organization. It is a Center for Creative Thinking, Leadership and Entrepreneurship located at, and in partnership with, Nyumburu Cultural Center, University of Maryland, College Park, MD. Our target market includes youths, next generation, millennials, and women of African American, African, and Hispanic descent; Veterans and other underrepresented groups guided by diversity of board members and staff. We do not discriminate based on religion, ethnicity, gender or sexual orientation. WETATi's goal is to provide Entrepreneurship-STEM (E-STEM) and Cyber Security education; Disruptive Innovative thinking through Business Idea Pitch Competitions; and business leadership skills. We equip and empower our target market toward creating their own financial freedom through practical entrepreneurial education and training. The outcome would be setting in motion the development of changing the narrative of job seeking to job creating. WETATi, Inc. is a 501(c)3 organization.