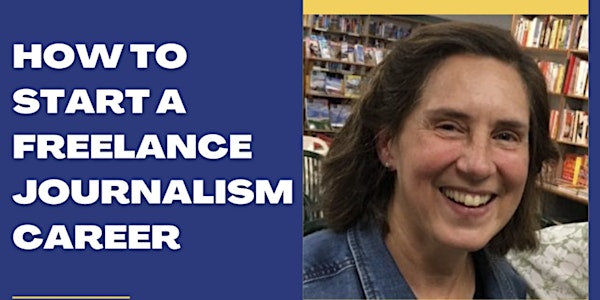 How to Start a Freelance Journalism Career
Solid tips from Independent Journalist and UConn Visiting Assistant Professor Christine Woodside
About this event
Woodside will tell all she's learned in nearly 21 years of freelancing. Woodside left her last staff reporting job in October 2000 and hasn't looked back.
This hour-long event will leave plenty of time for your questions. She will cover:
• How to find the editor you need to pitch stories
• How to write a concise story/project pitch
• How to cultivate potential work and connections
• Keeping your creativity—a freelancer's best asset—alive
• Time and money management
History/environment writer Christine Woodside has made more than half the family income as a freelancer for more than two decades. Her book Libertarians on the Prairie examines the ideological underpinnings of one of America's best loved children's stories. She has published in The New York Times, Smithsonian, Politico, the Boston Globe, Yankee, the Connecticut Health Investigative Team, and many more. She is the editor of Appalachia journal. Visit her at http://www.chriswoodside.com.