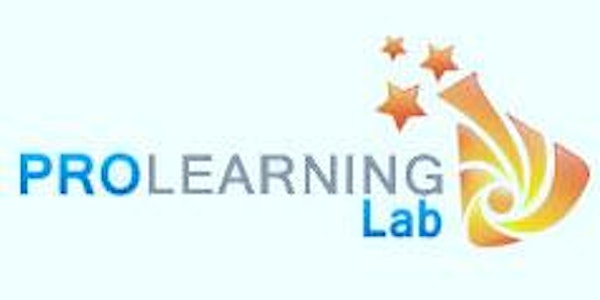 "How to Spot the Trends Shaping Our Future Economy" - A Webinar Recording
Refund Policy
Contact the organizer to request a refund.
Description
How to Spot the Trends Shaping our Future Economy
Presenter: Dean Whittaker, President-CEO, Whittaker Associates, Inc.
Host: Jami Gibson of Whittaker Associates, Inc.
We are living in a time of rapid economic transition driven by the exponential rate of change in technology and demographics. For example, robots are expected to displace 15 million workers by 2025. It's no longer enough to just adapt to change, but we must anticipate it so that our communities do not become extinct in the new economy. Is your community prepared for these changes that will be shaping our cities, economies, and workforce?
Watch this 90-minute (60-min presentation followed by 30-min Q&A session) recorded* webinar where Dean Whittaker, President & CEO of Whittaker Associates, demonstrates the use of a STEEP (Social, Technological, Economic, Environmental, and Political) process trend analysis to discover developments that will shape our future and help your organization move from strategic planning to strategic doing!
You will learn:
Why anticipating trends is pertinent to your community's prosperity

How to use STEEP trend analysis to anticipate changes

What are the industries of the future

What skills will be needed to thrive during this time of transition

What infrastructure will be required to give you a competitive advantage

How you and your community will benefit and find opportunity in this time of change
Don't get caught playing catch-up in the new economy. It won't work. Let's prepare by anticipating the future before it gets here!
Purchase of the recording allows users to view the recording an unlimited number of times until May 26, 2017.
View Now!
*Webinar was recorded on May 26, 2016.
About the Speaker
Dean Whittaker is President-CEO of Whittaker Associates Inc., a data analytics company providing target marketing research and trend analysis to economic development, real estate, and corporate clients. They specialize in identifying business opportunities by predicting corporate behavior through the use of their propriety predictive analytic algorithm.
With 30 years of experience in economic development at the city, county, and state levels, Mr. Whittaker brings insight and perspective to regional economic development issues. He also provides an understanding of the trends impacting our possible, probable, and preferred futures.

About the Pro Learning Lab
The Pro Learning Lab (PLL) is a collaborative effort between Blane Canada, Ltd. and Whittaker Associates, Inc., working to provide relevant, timely, and educational topics of interest to economic development professionals in a commercial-free webinar format.