Description
Authentic, transparency…buzz words buoyed about in our social circles and workplaces that are meant to invite deeper communication and greater connection but they don't. We crave to convey meaning but find our words are devoid of such. Authenticity, transparency, connection and meaning are all forms of communication that ultimately and passionately begins with our voice. But before we can make our voices resonate with or to others, we have to find our voice and learn about our unique voice.
Takeaways
How to use your voice and speak with power

Harnessing your fear as a gateway to boost vocal confidence

Sharpening your focus to be alert to and respond to your voice

Strengthening your true voice by rewriting the narrative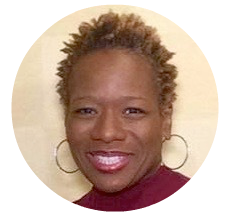 Instructor
Demetria Bridges is a communication coach who works with the CEO or the homemaker to help them live from an empowered platform by honoring, strengthening and authenticating their voice.
Surviving a tumultuous childhood, Demetria believes that power and success lies in the transparency of truth shared within the community and is passionate about helping other people discover the clarity needed in their own lives to succeed. Demetria's career has navigated her through the corporate office to the public school classroom to her current joyful pursuit of voice acting and coaching.
Demetria aims to help people become comfortable and master uncomfortability by laying the groundwork that fosters connection and meaning in the life of the individual by Unleashing The Tsunami Within.
Website: www.demetriabridges.com
Email: demetria@demetriabridges.com
LinkedIn: hwww.linkedin.com/in/demetriabridges

Public Speaking, Presentation and Communication Training. BostonSpeaks is dedicated to enhancing your communication skills to drastically improve your relationships, self-awareness and professional success. Learn more about you can improve your communication skills and public speaking through coaching and classes by visiting our website. www.bostonspeaks.com