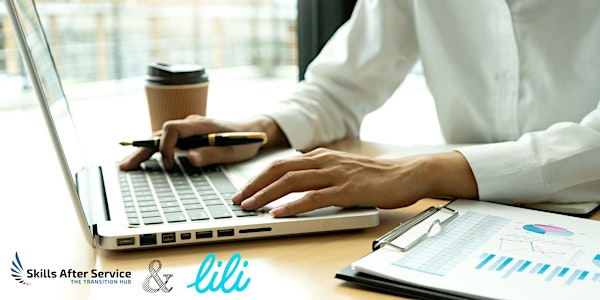 How To Set Yourself Up for Freelance Success in 2022
Learn simple strategies for small business invoicing and money management using Lili, the banking app that helps freelancers get paid faster
About this event
2021 has been described as the "Great Resignation" as more and more people quit their job to start freelancing and consider it for a long-term career. 60% of new freelancers say no amount of money would make them go back to a traditional job. And 86% of freelancers think the best days of freelancing are ahead. So, let's start the year on this hopeful note and set you up for success in 2022.
This presentation will tackle the top financial concerns that every freelancer has, from taxes to budgeting, from savings to pricing strategies. Plus, we'll share valuable strategies for getting paid faster with actionable tactics to enable you to smoothly launch or build your freelance business or side-hustle.
Wherever you fit into the freelancing landscape, we hope this webinar will give you answers to the questions we know you're asking yourself and help you find your space and financial freedom today and, in the year, ahead.
This 60-minute webinar will include time for Q&A.
All registrants will receive a free copy of the Skills After Service /Lili Freelance Playbook following the event.
Who Should Attend?
All are welcome. Small business owners, veteran-owned businesses, veteran-spouses looking to start or grow a small business, freelancers, gig-economy workers, creatives, makers, consultants, designers, writers - anyone with a small business who is managing invoices, accepting payments for goods and services, etc.
About Lili
Lili's mission is to educate, inform and empower freelancers of trades and walks of life to control their finances. Launched in July 2019 in the US, they now service over 400K Freelancers with the ability to invoice, track expenses, prep for taxes, and save!
OUR SPEAKER: Wendi Caplan-Carroll
Wendi is a marketing and sales leader with deep experience and knowledge of the SMB marketplace. Wendi is Co-Founder of Square Biz Marketing, which specializes in helping brands connect to small businesses locally. Wendi also works with Small Business owners and entrepreneurs, teaching and coaching them how to be successful strategically while staying true to their passions.
A popular speaker, Wendi has presented to thousands of Small Business owners throughout her career. She draws from her professional experience to be a valuable resource to small businesses, solopreneurs, nonprofits, and associates. She has presented at events such as New York Expo for Business, Small Business Expo, Inbound Marketing Conference, NY Times Small Business Summit, CBS-AM Small Business Breakfast, the New York Enterprise Report Sales and Marketing Conference, numerous Chamber of Commerce, SCORE, and SBDC events as well as most recently the B2SMB Institute Business Leadership Summit.
Wendi has been quoted by Fortune Magazine, Crain's Business, Newark Star-Ledger, and the New York Enterprise Report.