How To Set WOW Goals for WOW Results

Thursday, September 20, 2012 from 6:45 PM to 9:15 PM (EDT)
Event Details
Would you like to wake up each day energized? 
Are you ready to get the WOW results you truly want? 
Would you like to get more accomplished in less time with less effort?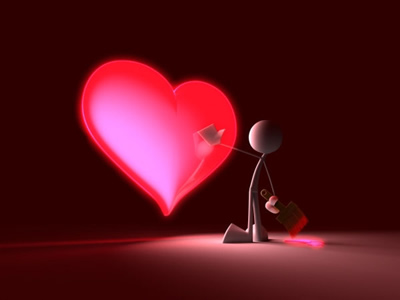 I love what Michael Neill says about goals in You Can Have What You Want:
The only real purpose of a goal is to inspire you to fall more deeply in love with your life. 
That quote has shaken up my world.   I have gone from resisting setting goals (because I went about it the WRONG way) to setting goals that get WOW results each and every day!
For those who are willing to do a little self-discovery AND use my simple processm you TOO  will get WOW results.  Here's what one participant said about the workshop:

The workshop was transformational for me.  It changed the direction of my life.  I am more organized, intentional and have more energy.  I learned how to set goals in a way that has helped me stay focused and get a lot more accomplished. I stay true to what's really important for me.
Kathy Seaver
Sales Manager 
When you leave, you will hold in your HANDS and HEART, personal WOW goals to guide and inspire you every day!   Goals that get the results you really want.
In the workshop, you will:
Discover what you do to specifically sabotage your success

Learn 3 powerful techniques to set WOW goals to get WOW results

Create at least 1-3 WOW goals for your life
Please join us and invite a friend or two who also wants to take their life to a new level of focus, results and love!
When:     Thurs., Sept. 20, 6:45-9:15 pm
Where:    See right sidebar
Fee:         59.00
When & Where
4247 Highborne Drive
Marietta, 30066


Thursday, September 20, 2012 from 6:45 PM to 9:15 PM (EDT)
Add to my calendar
Organizer
Susan Brown of Impact Coaching
Susan Brown, Founder of Impact Coaching, is a Christian Life Coach and 18 year breast cancer survivor-thriver.

At Impact Coaching, we help people live a life of impact, vitality, wholeness and destiny. 
Susan helps clients shift from surviving to thriving. It is possible to live fully alive and Susan uses both science-based and faith-driven strategies to show you how.
Susan is an author, speaker and coach who trains and equips leaders to optimize their impact. She has worked with leaders and nonprofit orgs combatting human trafficking, domestic violence, children in foster care, hospice, cancer and others. 
How To Set WOW Goals for WOW Results