Description
Dear Founder,
You've 2x your sales last year. Yay! And your investor wants you to 3x it in 2018. Your growing list of to-dos probably looks something like this:
✔ Signing that biggest contract yet, with the big-named corp that will give you the #legit creds… you're *this* close. You got this!
✔ Pitch deck done. Meeting with 5 potential investors scheduled. Let's close this seed round funding, stat!
✔ Hire the right team of A-players who are as capable and as committed to the mission and vision as I am, if not more.
✔ Resolution: Stick to new morning routine - sleep with the phone in another room, wake up at 5:30am. No snooze. Spend 30 mins writing my top priority list *before* checking emails!
✔ Note to self: Practice radical self-care! (What does that even mean?!)
✔ Find resources to develop stronger resilience to ride the emotional roller-coaster of entrepreneurship.
✔ Check out meditation as a tool to become a better founder.
New Year = Renewed Energies.
You naturally want to do better than last year. You've got your goals set. You're ready to do whatever it takes to make your startup a successful one -- without it completely taking over your life.
So… How do you actually stay on top of the game and keep your energies up? Especially when the daily grind of entrepreneurship can be...
"At 7am I was fired up for my first call.
At noon I was certain this is the best idea ever.
At 3pm I have no clue what I am doing!"
One of the tools we've found to be extremely helpful as Founders ourselves growing two business and keeping our artistic pursuits going, is setting powerful intentions.
Intentions are like goal magnets. They help us keep our mind-body-heart-spirit aligned, focused, and energised to the outcomes we're creating.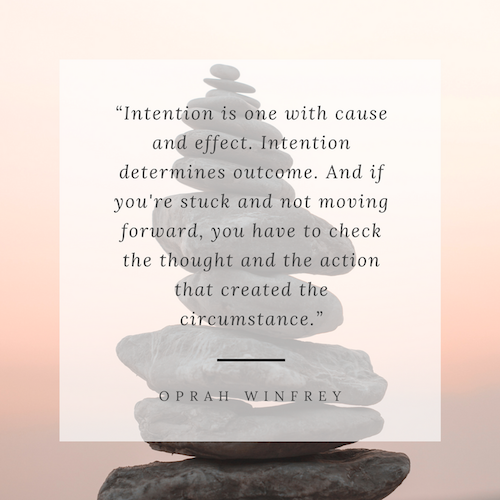 In this 1 hour experiential workshop, you will learn:
About the Psychology of Intentions and how to apply it to #wintheday
***special guest appearance by Dr. Perpetua Neo***

What an intention truly is

7 common mistakes people make when setting intentions

3 keys to setting a powerful intention

Including the 1 secret key that most people miss out

How to ally with your mind and emotions to work with you and your intentions (vs feeling like you're up against them, #allthetime)

How to distill your #ONEword intention for 2018, and use it to make aligned decisions quickly, take productive actions, and create the ***results*** you want
This event will sell out quickly.
Don't miss out on simple yet potent tools to make 2018 your best year yet!
Plus, you'll have the opportunity to meet and connect with like-intended, fellow heart-centered and ambitious founders.
RSVP and bring the following to the workshop:
Your top business goal for Q1 in 2018

Your top personal goal for Q1 in 2018

Your curious mind and appetite for success!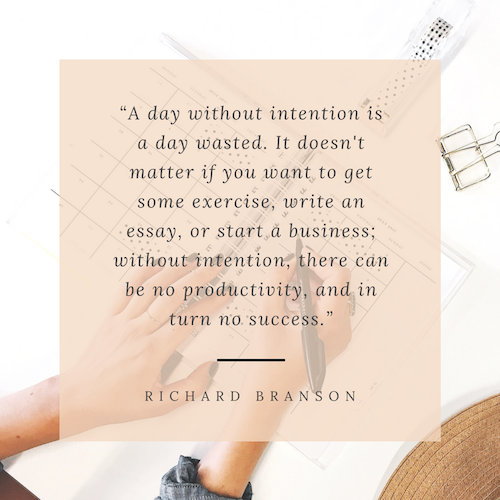 Taught by fellow founders - multipassionate and multi-faceted entrepreneurs (with at least 3 varied projects goin on at the same time) - and also strategy+spiritual advisors to visionary leaders, impact investors, and conscious companies, Tay & Val, you can expect your hour with us to be:
packed with practical insights and actionable wisdom

energizing, inspiring, and FUN

uber productive - you'll save tonnes of time, get tonnes done, and with so much more ease and speed!

with value that simply keeps giving as you practice more
Reserve your seat now; and we look forward to seeing you very soon!
Love,
Tay & Val
BONUS GIFT:
***You'll receive a complimentary audio guide that helps you distill your Soul Purpose, so that you can intentionally create a fulfilling and meaningful career/business; and live out your BEST life.***
Event Timeline:
6:00 PM: Doors Open
6:30 PM: Workshop Begins
7:30 PM: Workshop Ends + Networking
About Dr. Perpetua Neo: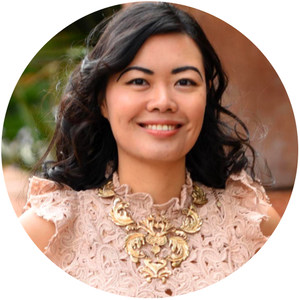 "Remember, you are your best investment."
What does it take for a high-achieving Type A woman to perform phenomenally and lead wisely in her career and life? Dr. Perpetua Neo (DClinPsy, UCL; MPhil, Cambridge) sorts out these blocks quickly and deeply — the Big Three of busy minds, toxic relationships and panic attacks, that no one considers or cares about.
People come to her because they are frustrated by how the motivational seminars, self-help books and meditation aren't working. Dr Neo helps them to heal deeply first, because a tree can only soar as high as its roots are deep. Blending neuroscience/psychology, ancient wisdom and plant magick, her once-overworked and perfectionist clients are charmed by how they start to love and respect themselves. So they not only look like they have it all, they feel and know that they have it all.
Dr Neo's also been spotlighted as an international expert on Forbes, Business Insider and Elle, amongst others. She writes for The Huffington Post, MindBodyGreen and Thrive Global. Her work has been translated into 18 languages.
About Tay & Val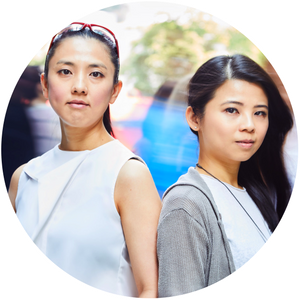 "Everything we do is grounded in the intention to help people lead their BEST lives."
Tay & Val are the spiritual strategists and soul mentors conscious companies and visionary leaders go to -- to answer their "What's Next?" question -- as they navigate their personal transformation, cultivate a conscious workplace, and make their legacy impact.
Award-winning filmmakers, Tay and Val left successful media careers, closed their production company, wrapped work on their nationally televised television series P.S. I'm Sorry, and set off to travel the world by bicycle for a documentary project to inspire dreams. Six years, three continents, more than 400 public talks and national radio and TV appearances (in twelve countries), and 2 TEDx talks later, Tay and Val settled in the Pacific Northwest as City Artists of Seattle. Committed to helping visionary leaders meet their call to greatness with clear-eyed vision, groundedness, and deep trust - they work with leaders and businesses around the globe who hear the call to rise and say yes.
More recently, their work has also appeared on Huffington Post, MindBodyGreen, and Thrive Global. They are also co-founders of M Meditation, Seattle's premier modern meditation movement.