Description
We are excited to host marketer and growth hacker extraordinaire Sean Ellis who will share advice from his new book Hacking Growth on how to set and achieve high-impact growth goals.
In today's fast-paced marketing environment, it's important to keep your team agile and focused on what will have the most impact on your company's growth. In this session we will discuss setting the right objectives around high leverage opportunities, clearly communicating objectives, and aligning resources to achieve the objectives. You will walk away with actionable next steps to start setting and focusing on the right objectives to achieve growth. Join us for dinner and an inspiring talk on growth.
About Sean Ellis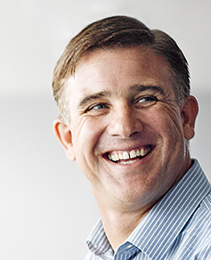 Sean Ellis coined the term "growth hacker" and is the founder of GrowthHackers.com. He was also CEO and founder of Qualaroo. Sean is a growth and marketing thought leader who has helped many companies grow their customer base, including Dropbox, Eventbrite, and Xobni, to name a few.
Sean wrote the book Startup Growth Engines and his new book Hacking Growth just came out.
You can learn more about Sean on LinkedIn and find him on Twitter at @SeanEllis.
Raffle Prizes
After Sean's talk, we will be raffling off several copies of his new book Hacking Growth: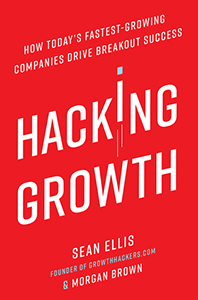 Our sponsor UserVoice will be giving away an AppleTV:
Our sponsor CipherSpace will be giving away TWO Amazon Echo Dots:

Meetup Agenda
6:00 to 6:30: Check-in, dinner, and networking
6:30 to 8:00: Sean's talk plus Q&A
8:00 to 9:00: Raffle prizes followed by networking
Note: tickets are non-refundable.
About our Sponsors
Our sponsor Medallia, who provides us with our wonderful space, is actively hiring for product management, design, and development roles. Learn more on Medallia's jobs page.
Our sponsor UserVoice captures customer feedback and metrics to help you drive your strategic product roadmap. Check out UserVoice's free "Product Manager's Guide to Awesome Features" ebook.
Our sponsor UserTesting makes it easy to obtain user feedback on your product so you can improve your customer experience. Learn more at usertesting.com.
Our sponsor CipherSpace is an Enterprise Cloud Services Provider, offering unmetered data transfers & fixed cost cloud computing, giving you predictable IT expenditures. Learn more at cipherspace.com.

Our sponsor Coreography provides corporate video and webinar solutions. Learn more at coreography.com.
Our sponsor SourceCell provides courses and consulting in Agile, Scrum, and Lean. Learn more at sourcecell.com.
Our sponsor productboard provides courses and consulting in Agile, Scrum, and Lean. Learn more at productboard.com.
Organizer of How to Set and Achieve High-Impact Growth Goals by Growth Hacker Sean Ellis