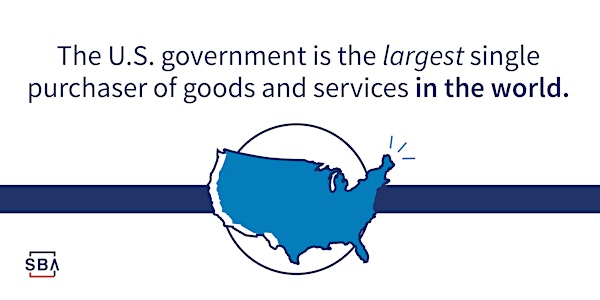 How to Sell to Federal Government Using 8(a) Government Contracting Program
Sales Have Ended
Registrations are closed
Please send your name, address, and email address to Gary Alexander at gary.alexander@sba.gov to find out about upcoming events.
Are you a small business with goods or services that you want to sell to the federal government?
About this event
How to Sell to the Federal Government Using the 8(a) Government Contracting Program
Have you ever wondered what it takes to do business with the federal government? Join SBA St. Louis Business Opportunity Specialist Gary Alexander to learn how government contracting works and how the 8(a) Business Development Program can boost your business.
As businesses are restarting in the wake of the COVID-19 pandemic, many small businesses are looking for new markets. The US government is the LARGEST single purchaser of goods and services in the world. Now is the perfect time to explore federal contracting.
This workshop is for small businesses in Eastern Missouri who have been in business for at least two years and have goods or services to sell to the federal government. (Occasional exceptions are made to the two-year rule on an individual basis.)