Description
Fewer ITE, poly grads in full-time work due to changing employment trends: MOE
- Channel News Asia, Feb 2018
In about 60 percent of occupations, at least one-third of the constituent activities could be automated, implying substantial workplace transformations and changes for all workers.
- McKinsey global report, Dec 2017
___________________________________________________________
As a Manager and Leader
- What do you do with an excess 30% headcount when automation takes over?
- How to select the right talent for a Disruptive Gig Economy?
- How to ensure your corporate values are embraced by your employees to maximise the benefits of values alignment and talent retention?
As a Career Development (CD) Professional
- How prepared are you for a Gig Economy?
- How prepared are your students/candidates for a Gig Economy?
- If they are not, how do you prepare them for a Gig Economy?
A Gig economy is an environment in which temporary positions are common and organizations contract with independent workers for short-term engagements. A study by Intuit predicted that by 2020, 40 percent of American workers would be independent contractors. In Singapore, as the freelance economy continues to grow, the results of a recent Graduate Employment Survey bear this trend out - a higher proportion of people are taking on temporary jobs, instead of permanent full-time ones, after finishing university.
At last count, there are close to 200,000 freelancers. With Artificial Intelligence (AI) becoming smarter and taking over many more job tasks, how then does one career plan in a fluid Gig economy?
This version 2.0 of the successful workshop in late 2017 will enable CD professionals, managers and people professionals to explore career development in a progressively job- less economy due to digital disruption. You will be able to better assist your candidates/employees to continue to excel at work.
Progressive career strategies and new jobs will also be explored, beyond the typical "gigs/non-jobs" like UBER/GRAB drivers and Deliveroo couriers.
Learner's Outcomes:
At the end of the workshop, you will
- Be better able to navigate a new world of work amidst digital disruption
- Confidently facilitate career discussions to empower your candidates/employees
- Explore alternative career development and opportunities in a Gig Economy
- Prepare for specific technology-driven new roles in 2020 & beyond
- Use new card games to guide candidates/employees in their career development in a Gig Economy
Course Outline:
- How to navigate successfully in a Gig Economy leveraging on constants
You have often heard that the only constant is change. You will learn why it is not entirely true and how you can use it to your advantage in VUCA times.
- How to facilitate career development in a Gig Economy
As automation speeds up and the need for manpower reduces, the career planning timeline is also drastically reduced. The traditional 40-year career is now obsolete. Learn why the 4-year career is now trending amongst millennials in a hurry.
- What are the "in-demand" skills in a job-less Economy, besides Tech and Analytics?
As jobs disappear at a faster pace than before, learn how to be ahead of the curve and to stay employable always.
- How to find your best-fit role in a time of rapid job title changes
With technological advances, many jobs today did not exist 15 years ago. Eg. data scientist, mobile app developer, cloud architect and content marketer. Instead of being fixated on job titles, you can now "broaden your bandwidth & opportunities" by exploring work roles instead.
- How to focus on the "right" values in the new job search
In traditional career development, personal work values are paramount. As you move into a disruptive economy, your values may not mean much if you cannot even secure a job. Learn what you can do about it.
- Discover and be prepared for the "hot jobs" in 2020 & beyond
The best way to predict the future is to invent it. Learn about the specific new roles that are coming onstream in less than 5 years, and how you can position yourself and your organisation to benefit from them, and more!
- Bonus#1: Software for creating an online presence in a digital world
- Bonus#2: Labour market (PMEs) update by a veteran practising Head Hunter
Value-added Services:
- Pre-course survey to identify your unique learning needs
- 3 sets of new card games (worth more than $100)
- Software to build a digital presence to better reach out to your target audience
- 30-days post-course email support to address your queries, if any
Continuing Education (CE) hours
For Global Career Development Facilitators (GCDFs) who require CE hours, this 2-day workshop is valid for 15 CE hours. GCDF Competencies covered include Assessment, Employability skills & Labour market information.
Why do career/people professionals choose Personal Mastery Resources?
This program is designed to enhance the competencies and confidence of Career Development professionals and people professionals. The CE hours is a bonus.

Personal Mastery Resources is the preferred choice of Savvy Career Professionals, because they trust us. Above all, they value results over cost. Out of 54 US credentialed GCDFs in Singapore, more than 90% were our graduates. Even though we are just a "David amongst Goliaths" in terms of resources and capacity, our commitment to our students and quality results made us the market leader.

Programs by Personal Mastery Resources are not simply training courses. They are learning experiences that add massive value to you and help you "expand your box", because your learning will be facilitated by Han, a 3-time national award winning professional, a 5-book successful serial author and a career transition expert.
*Don't take our word for it. Preview the program through the delightful participant experiences of the 1st run below, or simply check us out on Google.
Verbatim feedback from the successful 1st run in Nov 2017
Both days have covered all the essential information about my understanding on the Gig economy. It gives me a better platform to advise the students who thrive in a gig economy.

The role play – sense of realism. Gig economy information. Various tools & card games.

Facilitator's rich and wide-ranging knowledge/experience sharing.

Reinforcement of gig economy. Anticipation of new opportunities.

Career facilitation – clear structure and steps to effective career facilitation.

All the parts are useful. It provided me with info on the gig economy and how to use my skills as career coach.

The sharing by head-hunter. Insightful.

All are useful. Good refresher from Han on the principles & tools. Especially like the 'guest lecturer' who shared with what is happening in reality.

Clarification on gig economy. Session by the recruiter.

Deeper insights to understand the gig economy. Exploring with different perspectives (eg. VUCA).

Fish & water concept. Having an open-mind, be brave to step out of your comfort zone and you will be able to see a lot of opportunities.

Structured tools to guide students. Presentation by professional recruiter.

The invited speaker giving an overview on the current job scene and what hirers/companies are looking for. Also what future employees/gig searchers need to be aware of.

Beyond transferable skills. Help the students to better navigate themselves.

The card games – very useful in aiding understanding of what skills are marketable.

The insights on the gig economy and the tools to coach a candidate, and prepares him for the job in the gig economy.

The card games are very useful to explore our marketable skills, work interests and corporate values.


About Your Facilitator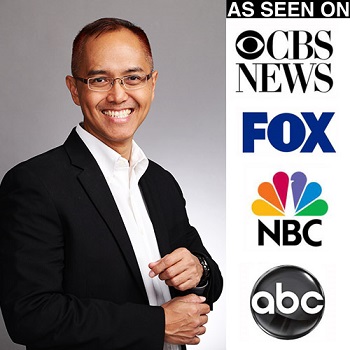 Han Kok Kwang, MBA (Distinction), is the Founder of Personal Mastery Resources, a niche performance training business. He is the 1st & only NCDA (US) International Master Trainer in East Asia and the 1st NCDA Certified Master of Career Services in Asia. An expert in career transition, he is also a national award winning professional and successful author of 5 career management books. With over 25 years' successful experience as a senior corporate manager & career development entrepreneur, Han has empowered more than 50,000 individuals of 21 nationalities through his books, seminars and workshops. To know more about Han, visit www.Personalmaster.com.
For more information or to sign up, email info@personalmaster.com today!