Description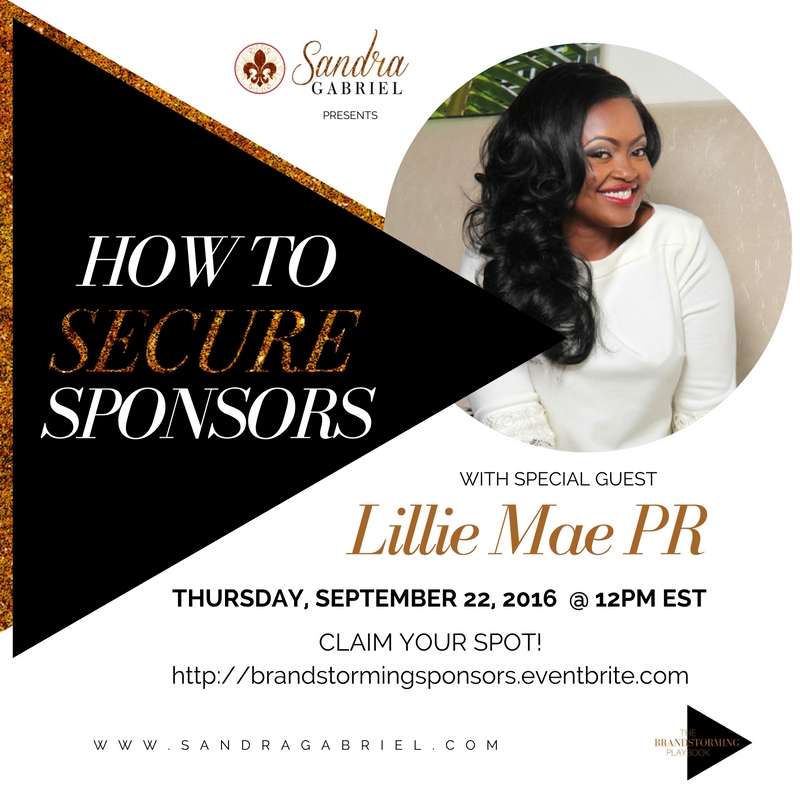 Startup and small businesses are finding it a challenge to create and manage effective marketing campaigns when they have little to no budget, but corporations spend $17billion on sponsorships each year which could make all the difference in how businesses brand themselves and get their names out there.
Join Sandra Gabriel and special guest Lillie Mae PR as they discuss everything you need to know about securing sponsors.
Lillie Mae has extensive experience in securing sponsors for her own company and clients. Lillie Mae will share the key factors of securing financial sponsorships for your business, project, book or event series!