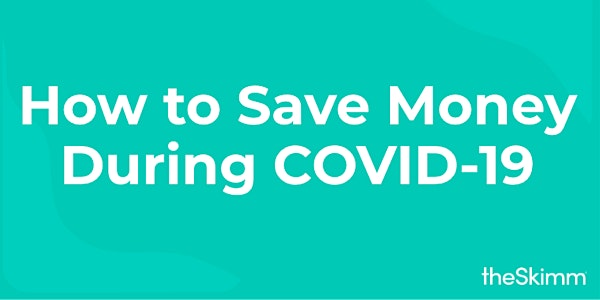 How to Save Money During COVID-19
Join us for 'How to Save Money During COVID-19' Friday 4/24 at noon ET.
Date and time
Friday, April 24, 2020 · 9 - 9:30am PDT
About this event
COVID-19 has created a financial mess – for people's income, savings, investments, and even big life moments. Like plans to get married, buy a home or start fertility treatments. That's hard, for a lot of reasons. We're here to help you figure out what saving could look like when the future's uncertain.
'How to Save Money During COVID-19' is a live presentation about how to take care of your bank account right now. We'll get into details about how to cut back expenses, negotiate with businesses you pay every month, and lower your debt payments. Plus, we'll answer specific money questions from our community.
PS: It's all going down on Zoom. So if you're new to the whole virtual meeting thing, here's how you can download it. If you plan on joining from your phone, don't forget to get the app.
Here's our special link to join.
See you then.
theSkimm