In this highly interactive webinar, Roberta will deep dive into her process for intentionally developing your personal brand and reputation.
About this Event
Topic and Purpose
An emerging trend suggests that each of us needs an identifiable personal brand and reputation. Your personal brand is an intentional representation of who you are, your values, what you do, and the transformative change you bring about.
Your reputation is about how people perceive you. You can't control perceptions, but if you purposefully develop a distinct persona for yourself, focused on how you can help make others better off, your reputation will closely align with your intentions.
Toastmaster leaders make a promise to serve and lead their club. One key aspect to making good on this promise points us to the emergency instructions flight attendants deliver as the plane takes off: put your oxygen mask on first before helping others. Likewise, you'll excel in club leadership endeavors if you set a firm direction for yourself before advising others on their journey.
Session Outline
In this highly interactive session, Roberta will deep dive into her process for intentionally developing your personal brand and reputation. She'll present techniques for building a rock-solid reputation with her 5 Ws of Reputation, explain the science underlying how ideas spread, and she'll walk you through a rapid reputation audit. Roberta will guide you through a writing process that results in a statement about what you want to be known for—this being a key marker of your personal brand. A highlight is her Seven Steps to Building a Powerful Personal Brand, with a special focus on using your LinkedIn profile to stand out above the noise.
You'll work in pairs in breakout rooms, solo, and sharing with all. Roberta blends theory, research, real world examples, interaction and activities to ensure you gain a deep understanding of the concepts during the session, and that you leave with relevant action items you can carry out immediately.
Learning Objectives
• Identify and determine specific personal branding objectives
• Identify or solidify what you want to be known for
• Learn the six critical success factors to building your personal brand
• Learn to leverage your personal brand—and thought leadership in particular—to improve your club's reputation as well as your own
• Know how to do a Rapid Reputation Audit™
About the Presenter : Roberta Guise
Roberta Guise, principal at Guise Marketing & PR, advises executives, consultants, experts and small business owners on building their personal brand and reputation as authorities in their fields of expertise, and making the world a better place. She also guides clients on strategies for growth.
Roberta is the founder of FemResources, a start-up nonprofit whose mission is to close the gender gap in the tech workforce and advancing women's careers in technology and engineering. She's an accredited delegate and speaker who represents San Francisco at the UN Commission on the Status of Women meetings at the United Nations.
Roberta Guise presented consecutive years at the Institute of Management Consultants Annual Confab and Annual Consult-Con conferences, UN Commission on the Status of Women's annual forum, International Association for Feminist Economics, Tri-Valley Consultants Forum, Bay Area Consultants Network, SCORE, National Speakers Association/Northern California Chapter salons, and to many other professional organizations and nonprofits.
Her opinions have been published in such publications as the San Francisco Chronicle, Sacramento Bee, BusinessWeek, Fortune magazine, and the Wall Street Journal. She's currently writing a book on personal branding and reputation development.
When she's not advising clients, you'll find Roberta swimming in the frigid waters of San Francisco Bay, going to a jazz concert, or out on the trails watching and listening for birds.
More information here.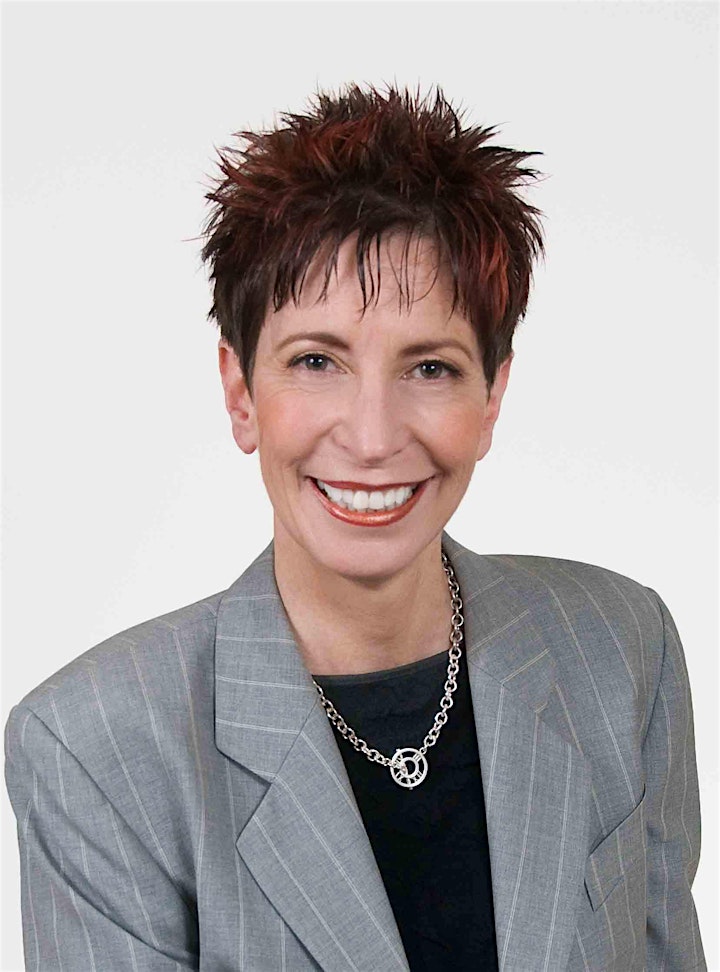 Frequently Asked Questions (FAQ)
Do I need to use my computer?
Since the webinar will be done using Zoom, you will need a computer, smartphone or tablet.
Where's the link to join the webinar?
All registrants will receive a link to join the Webinar, on 26 June 2020.
Can I ask questions ?
Yes, you could use the chat feature on Zoom Webinar to send your questions during the session.
Do I need to be a member of Toastmasters to attend?
No, all are welcome!
Will this webinar be recorded?
Yes. The webinar recording will be posted on District 4 Toastmasters' website at http://d4tm.org/webinars
Since this will be an interactive discussion, live attendance is recommended.