How to Rise Above the Crowd using Social Media

Wednesday, July 16, 2014 from 11:30 AM to 1:00 PM (PDT)
Event Details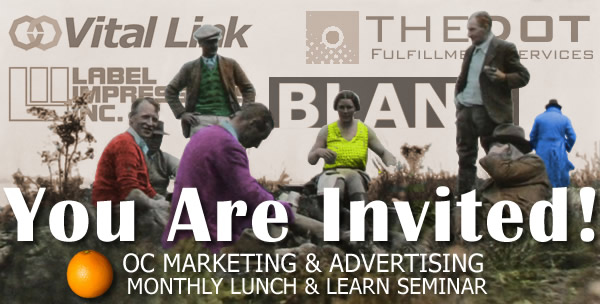 Please join us on the 16th of July when the Dot Fulfillment Services in conjunction with the OC Marketing & Advertising Association will host a lunch & learn seminar at our Santa Ana headquarters.
Meeting Topic : How to Rise Above the Crowd

In the New Normal your elevator speech doesn't matter.  It is all about your Google presence. Hank's presentation will outline how to use Social Media to Get Your Thought Leadership on Google and Build a Strong Personal Network.
Learn how to make you and your company much more marketable to prospects.

He will outline key strategies on how to get a higher Google ranking and how to build a positive reputation through smart content aligned with your personal brand messaging. Hank will also share some insights on how to develop a strong referral network.
Key take-away points
+ Learn how to rise above the crowd

+ Build a strong personal network to create your word of mouth
+ Learn how to make you and your company more marketable

Please join us for this month's seminar on the 18th of June

The lunch & learn will be held at
1801 S. Standard Avenue, Santa Ana, CA 92707
Space is limited to the first 50 to register and you must register in advance
Lunch will be graciously provided by

Label Impressions
Our speaker for this event will be:
Hank Blank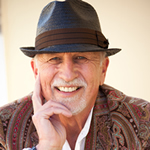 Hank Blank runs Blank and Associates. He helps clients solve challenges through his knowledge and his network. Core competencies include advertising, public relations, social networking, and interactive solutions for companies. He also conducts agency reviews for clients and assists agencies with new business development.
Networking is the engine fueling these activities. Hank has spoken on networking to numerous organizations and companies throughout Southern California.
 Hank has more than 25 years of advertising and marketing experience on some of the top brands throughout North America. He has worked at DDB Needham, J. Walter Thompson, Ross Roy and O'Leary and Partners on brands such as McDonald's, S.C. Johnson, Warner Lambert, Century 21, Labatt's Breweries, Kellogg's, Campbell Soup and Unocal.
Hank has two children both of whom are available for adoption.
He has runs six marathons but doesn't know why.
Hank comes from a long line of nomads. His brother was born in Warsaw Poland, his sister in Beirut Lebanon and Hank was born in Toronto Canada.
You can check Hank Blank out by just doing a Google on Hank Blank or www.hankblank.com
Our Local Orange County Charity that we willl highlight at this months lunch and learn event will be:
Vital Link OC

Vital Link provides hands-on, career exploration experiences for high school students, helping them carve out their own unique career path.  Not sure what you want to study in school or what you want to do for a living?  Attend a Vital Link program and sort through your interests, get excited, and literally try on a career for a day. Students are faced with many challenges ahead of them and we offer the vital next steps so students can jumpstart their career and education plans.  Join us and see where you fit in.

Using the Vital Link process where students: Explore, Discover,  and Connect to their future, participants can achieve their Dream Career.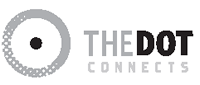 Dot Fulfillment Services is a full service fulfillment, mailing, 3PL, printing and product distribution warehouse located in Orange County California
When & Where

DOT FULFILLMENT SERVICES
1801 S. STANDARD AVENUE
Santa Ana, CA 92707


Wednesday, July 16, 2014 from 11:30 AM to 1:00 PM (PDT)
Add to my calendar
Organizer
Ruben S. Gonzalez & the Orange County Marketing & Advertising Assoc.
This group is open for all past and current corporate and individual marketing and advertising professional members of the Orange County Marketing Community. All monthly lunch & learn events are hosted at Dot Fulfillment Services located in Santa Ana, California. Dot Fulfillment provides marketing, advertising and promotional fulfillment services.
How to Rise Above the Crowd using Social Media