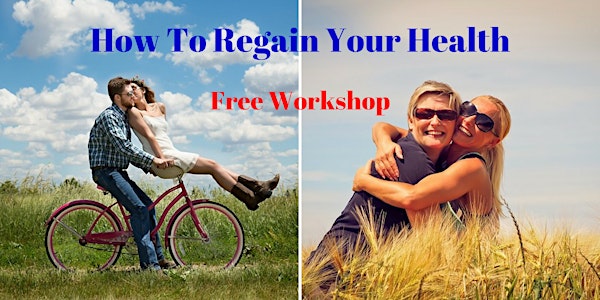 How to Regain Your Health
When and where
Location
Restorative Health Center 201 Exton Commons Exton, PA 19341
Description
How to Regain Your health
Free Workshop
April 2, 2018 12-1pm
Do you ever feel sick, tired or in pain but your doctor tells you that it's just in your head?
Do you go from one specialist to another but can't find a solution to your health issues?
It's not your fault. Millions of people are suffering from phisical and mental problem but don't know WHY?
Today, you have an opportunity to change your life. You can regain your health and happiness by listening to your body.
Come learn from Larisa Sharipova, MD, Holistic Health Practitioner and Author of new book "Listen to Your Body and Regain Your Health" about a drug free, evidence-based approach that has helped many people feel themselves again.
Join our free workshop and learn:
How your body communicates with you

How to recognize important signals from your body

What prevents you from healing

How to get your health back and feel vital and happy
Cost: FREE to the public, but seating is limited.
Please, RSVP to secure your seat!
For more information call 610-363-2897 or 732-735-1527