Description
Join us for an evening of networking with fellow business owners and an educational workshop. The Executive Club of New Jersey is an established business-owners networking group in Morris County. Our members are high-quality, successful business owners who attend our events to network and establish business relationships as well as educate each other on a variety of business topics.
In Daniel Pink's book, "To Sell is Human" he outlines the surprising truth about moving others. In selling to your clients, did you ever wish you had a crystal ball to predict how they would react to your conversations with them? Does their resistance to being "sold to" sometimes frustrate and annoy you?

Join us for this engaging and informative session where you will identify your own style of selling to potential and existing clients.You will learn about yourself and how to read other people's preferences of being sold to and increase your ability to influence their willingness to buy your product or service.A variety of tips and strategies for influencing potential and existing clients to do business with you will be provided.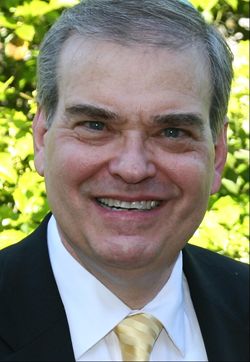 Mark Flamendorf is an experienced and successful consultant who has worked for major global organizations to help them design, develop and evaluate a variety of learning and development initiatives.His experience spans a range of industries, including financial services, commercial insurance, legal, health care and pharmaceutical.

Mark has developed and delivered comprehensive sales training workshops for Prudential Financial, AIG, Empire Blue Cross Blue Shield, and Johnson & Johnson.In addition, he has worked with a number of health systems to facilitate management and leadership workshops for supervisors and managers and has recently expanded his consulting practice to provide career coaching services for college students and early career professionals.

Agenda:

6:00 – 7:00 Open Networking
7:00 - 7:15 Introductions
7:15 - 8:15 Topic Discussion
8:15 - 9:00 More networking, Feedback, any thoughts? any ideas?

See you all Wednesday .... bring a friend and don't be late