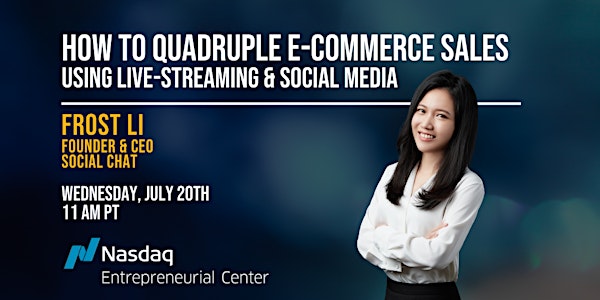 How to Quadruple eCommerce Sales Using Live-Streaming & Social Media
Learn from Social Chat founder Frost Li how to increase engagement, drive conversions and build audience loyalty using live streaming.
About this event
eCommerce, live-streaming, social media, mobile plus COVID-19 has transformed the way your customers discover brands and buy your products online. UNCTAD estimates that 1.45 billion people, or one quarter of the world's population aged 15 and older, made purchases online in 2018, which reached $25.6 trillion in sales, 30% of global gross domestic product (GDP). Consumer brands are utilizing technology to transform the brick-and-mortar experience in their stores, bringing the same personal shopping experience offered from offline to online. In this training session you'll learn from Social Chat founder & CEO Frost Li (formerly GM and Head of Growth at Wish) how to:
Increase engagements by 5X on Facebook, Pinterest, Instagram, Wish and more
Optimize sales conversion using live-streaming and social channels
Build your brand on social
Define, measure and build a loyal audience and increase lifetime value (LTV) for each customer
OUR SPECIAL GUEST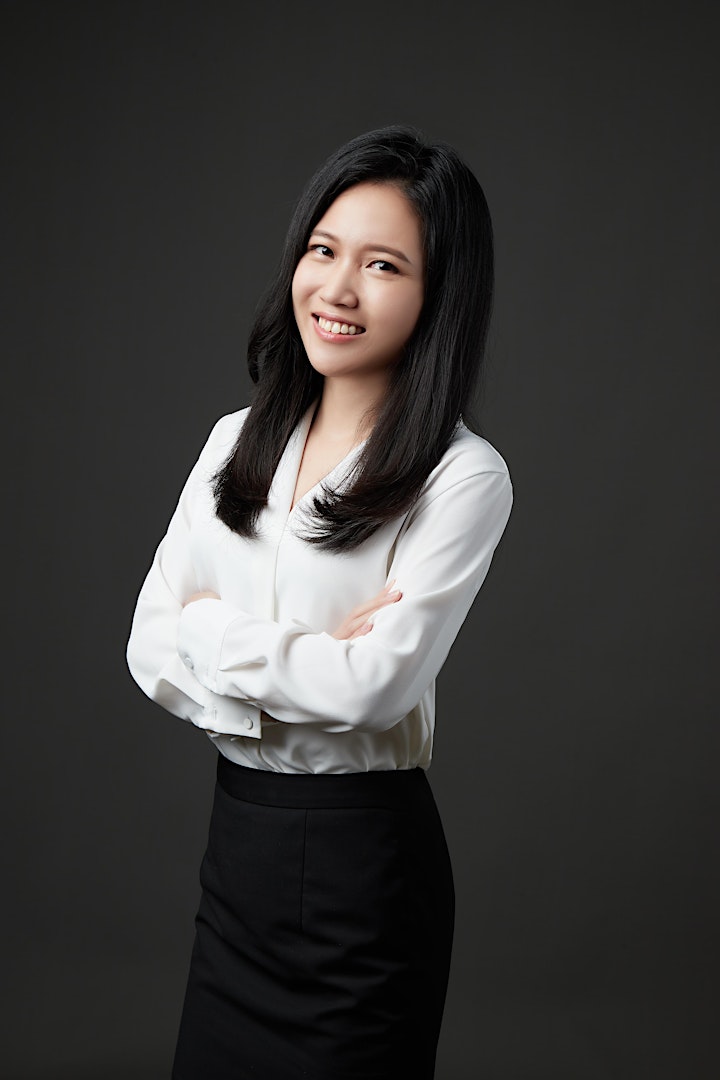 Frost Li
Founder & CEO, Social Chat
As Wish's first growth hire, Frost led the eCommerce giant to become the #1 shopping app in 40+ countries with 100M+ monthly active users. Now she's using that experience to build Social Chat, which gives brands the ability to run live video shopping, simulating an in-person shopping experience for online customers and allowing brands to retain control of their data and know exactly who their customers are. Frost has also served on Y Combinator's Growth Counsel and as an advisor to Quince, Spring, Lyft, Rappi, and Pinterest. She earned an MS in Computer Science & Engineering from the University of Michigan and degrees in Electrical Engineering & Business Administration from National Taiwan University.

The Nasdaq Entrepreneurial Center is a 501c(3) public charity whose mission it is to make entrepreneurship accessible to all. We deliver world-class resources and mentoring to enable every entrepreneur across the globe to realize their maximum potential. Please join us and make your gift to ensure these transformative programs may continue to reach the underserved.
All Nasdaq Entrepreneurial Center programs and services are extended to the public on a nondiscriminatory basis. Reasonable accommodations for persons with disabilities will be made if requested at least 48 hours in advance of this event; please send an email to webinarhost@thecenter.nasdaq.org with the subject header ACCOMMODATION REQUEST. For assistance with registration or other technical difficulties, please contact cody.raveau@thecenter.nasdaq.org