Description
How to Prioritize Your Social Media and Content Marketing for Results
In this workshop, attendees will get a look at actual, recent and relevant case studies of what works in marketing to get the phone to ring and the email box to fill up. With the many options and limited time to pin, like, connect, favorite, tweet or just hit publish how can the business owner, startup or veteran alike, know where to spend their time? This workshop will answer that question with hard numbers.
Takeaways:
Know how to prioritize your online and social media marketing efforts.

Learn a clear implementable strategy that will make the phone ring, or the email box fill up.

Form a network with other like-minded people that will lead to exponentially better results.
Instructor: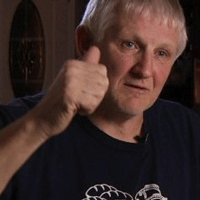 Bill Belew, Influence Marketing Doer & Trainer
Bill Belew is Silicon Valley veteran entrepreneur and online marketer. His purpose in life is to make his clients heroes to their clients. His network of sites have garnered nearly 100 million organic visitors and 150+ million page views. Bill is owner of largest online Content Marketing Forum with over 12,000 users. Bill's Bay Area network of Meetups, devoted to startups and small businesses, enjoys participation of more than 17,500 members. Bill is also an in-demand corporate trainer (BMW, Ford, Danone, Nestle', TI, Carnival) from NYC to SF to Shanghai, to Bangkok. He did NOT dress the King.