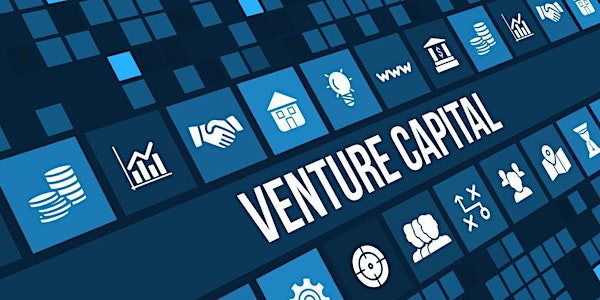 How to Prepare Your Startup for Venture Capital Funding
Venture capital attorney Dan Roberts will discuss how to prepare your startup for venture capital funding.
Date and time
Wednesday, February 8 · 9 - 10am PST
About this event
Organizational Sponsor:
Startup House
Need a place to stay short term in Silicon Valley?
Stay at Startup House in Palo Alto - the heart of Silicon Valley - for as low as $50 a night!
-Network, socialize and connect with entrepreneurs all over the world!
-Enjoy social events and startup and venture capital-related programming!
- Have access to world class amenities, iconic tech companies, top tier venture capital firms, Stanford University, etc. - all within walking or biking distance!
For more info, send an email message to:
siliconvalleystartuphousing@gmail.com
Put this in the subject header:
Silicon Valley Startup Housing
This is an online event. Participation is 100% online.
Participants can be located anywhere in the world!
This event is FREE to attend.
The login link will be sent via email to Eventbrite registrants right before the start of the event.
Hurry! Slots are limited!
The speaker will discuss:
Types of Funding
Investor Rights
Due Diligence Overview
Transaction Documents
Savvi Legal Overview
Entity and Banking Set Up
Founder Onboarding
Cap Table Creation
Due Diligence and Data Rooms
Investor Onboarding
And more!
Please come with your questions and scenarios.
About the Speaker:
Dan Roberts is the co-founder and president at Savvi Legal. He is a venture capital attorney with 10+ years of experience. Dan has advised over 300 startups and participated in over 100 financing rounds. Dan holds a B.S. from BYU, a J.D from the University of Chicago Law School, and an LL.M. from Duke University Law School.
For more info on Idea to IPO events, visit:
www.idea-to-ipo.com
About the organizer

Entrepreneurship permeates the culture of the Digital Age.
The advent of the Digital Age has democratized innovation and entrepreneurship.
Never before has it been more possible for anyone from anywhere,  with  a great idea and a burning desire to succeed,  to make it big, and,  in the process, change the world in a relatively short period of time.
HP, Intel, Apple, Microsoft, Cisco, Oracle, Yahoo,  eBay, Amazon, Google, Facebook and many, many, many other iconic companies all started with just an idea.
Taking a startup from idea to IPO has taken on mythical proportions in Silicon Valley and beyond.  Many dream the dream, with hopes of launching the "next big thing".
We are a community of entrepreneurs, technologists, academics, financial professionals, corporate executives, attorneys, academics, bloggers, writers, content creators, and social activists.
One of the compelling features of our meetup group is our packed,  busy calendar full of  informative programs and practical activities designed to help our entrepreneurial members achieve their objectives and realize their aspirations.  Taking advantage of  this vast array of relevant content will make you a better entrepreneur.
We believe in working together.  We share resources, exchange ideas, and actively network with each other.  We  participate  in  on-line  as well as  off-line events.
Our events feature expert speakers, networking opportunities, collaboration, community, and fellowship.
Most of our events are free and open to all.