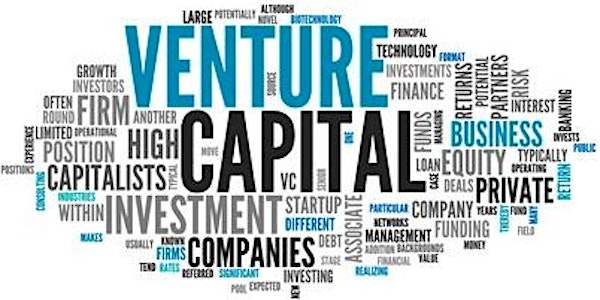 How to Prepare for Venture Capital Investment PT 2-Venture Capital Terms
Silicon Valley attorney Roger Royse will discuss how to prepare your startup for venture capital investment .
About this event
Organizational Sponsors:
KEAP
Close more leads consistently!
Create a repeatable sales process for your team by making it easy to set-up appointments, track leads, and send quotes, all from your CRM.
Get a FREE trial here:
https://keap.com/lp/get-the-business?utm_medium=affiliate&utm_source=i2ipo&utm_campaign=i2ipoweb&utm_content=
Create Your App in Minutes!
Visit:
https://passion.io/?_go=idea-to-ipo
Email marketing for FREE!
Visit:
https://www.aweber.com/easy-email.htm?id=533058
Grow Your Instagram Fam Base with InstaChamp by Mobile Monkey!
Visit:
https://app.mobilemonkey.com/instachampIPO
This is an online event. Participation is 100% online.
Participants can be located anywhere in the world!
This event is FREE to attend!
.Hurry! Slots are limited.
(Participants who have registered via Eventbrite will be emailed the login link right before the start of the event.)
All Eventbrite registrants will receive a FREE soft copy of this classic book by Roger Royse (the speaker):
Dead on Arrival: How to Avoid the Legal Mistakes That Could Kill Your Startup
Getting venture capital funding is the ultimate yet often elusive goal of many Silicon Valley startups. Venture capital funding dramatically improves a startup's chances of having a big IPO or buy out exit. Most startups at their inception have the hope, if not the expectation, that they will eventually receive venture capital funding.
In the current environment, venture capital funding has become more competitive, but it is still available. This presentation is the second of two parts and will cover typical venture capital deal terms and points, negotiating with venture capitalists and what to expect in the current environment.
Corporate, startup and venture capital attorney Roger Royse will discuss:
1) Should you be approaching venture capitalists now
2) How (and when) you should value your startup for venture capitalists
3) What are typical venture capital financing terms
4) What terms you may negotiate and what terms are standard
5) How to protect yourself from dilution, freeze outs and forfeiture of shares
6) How to manage your investors after the close
7) Planning for a venture capital backed exit
8) What to do when things go wrong
9) Troubled company terms, down rounds and recaps
10) How to access and leverage funding sources during a global economic crisis
and more!
Please come with your questions, comments and scenarios.
About the Speaker
Roger Royse is a partner in the Palo Alto office of Haynes and Boone, LLP and practices in the areas of corporate and securities law, domestic and international tax, mergers and acquisitions, and fund formation. He works with companies ranging from newly formed tech startups to publicly traded multinationals in a variety of industries. Roger has been an instructor or professor of legal, tax and business topics for the Center for International Studies (Salzburg, Austria), Golden Gate University School of Law and Stanford Continuing Studies and is a frequent speaker, writer, radio guest, blogger and panelist for bar associations, CPA organizations, and business groups. Roger is a Northern California Super Lawyer, is AV Peer-Rated by Martindale Hubbell, and has a "Superb" rating from Avvo..
Roger is the author of Dead on Arrival: How to Avoid the Legal Mistakes That Could Kill Your Startup and has been interviewed and quoted in the Wall Street Journal, Forbes, Fox Business, Chicago Tribune, Associated Press, Tax Notes, Inc. Magazine, Nikkei Asian Review, China Daily, San Francisco Chronicle, Reuters, The Recorder, 7X7, Business Insurance and Fast Company.
For more info on Idea to IPO events, visit:
www.idea-to-ipo.com
Your email address will be shared with Haynes and Boone for the purpose of allowing Haynes and Boone to send a copy of the slide presentation and the recording of the webinar to registered attendees.