How To Pitch To Your Company Or Idea To Investors (+ Pitching Opportunity!)

Wednesday, October 9, 2013 from 6:45 PM to 9:15 PM (CEST)
Event Details
This event will be in two sections:
Part 1: Join our panel of investors to see how to best position yourself or your company to get investors involved, get funded, and get moving. Learn what you need to do to receive funding for your startup or your idea. Our panel is a group of successful investors/VCs, dedicated to the formation and growth of startup companies.
Join us along with a panel of investors to discuss:
• What do angels look for?  What's the mindset behind selecting different businesses? 
• How should an entrepreneur get the attention of a VC or angel investor?  
• What should a startup have in place in order to impress investors and make them want to commit?  
• Learn this things and more + get your questions answered 
Part 2: Watch as entrepreneurs pitch their projects to our panel of investors. Learn from their techniques to help prepare yourself for a future pitch! And, as always, enjoy some quality networking. (If you want to pitch your company or idea, contact me.)  


EVENT PANELISTS include:
Joakim Dal - Edastra Venture Capital 
Tim He - Investment Manager at Northzone 
Anette Nordvall - Angel investor, member of Stockholm Business Angels (Stockholms Affärsänglar)
Amir Sajadi - Angel investor, CEO/Founder of Hjärna.Hjärta.Cash
Event to be moderated, in English, by Peter Fosso (from USA; Founder of Global Music Project, NetMusic Entertainment Corp, and Stockholm Entrepreneurs)  
RSVP Now. RSVP on the Meetup page or buy a ticket here. (If no RSVP or ticket it'll be 200 SEK cash at the door.)
SCHEDULE: Check-In/Mingling (6:45-7:15pm), Panel Discussion (7:15-8:45pm), Meet The Panelists/Mingling (8:45-9pm or so). Times are approximate.
Sponsored by HUB Stockholm and Global Music Project.
ABOUT THE PANELISTS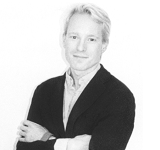 Joakim Dal works for Edastra Venture Capital which invests in companies within mobile, internet and consumer electronics. Read more at edastra.com
Tim He is your friendly neighborhood VC and the newest team member of Northzone. Tim's experience includes co-founding Groupon in China, working as an investment banker with Merrill Lynch in London, and being a publicly elected official in Denmark. Tim holds an MBA from Harvard Business School, and degrees from University of Oxford and University of Copenhagen.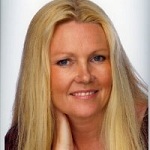 Anette Nordvall is an angel investor and creative strategist/business innovator with an aptitude for reactive actions, with engaging and high energy "can do" attitude. Connecting efficient problem solving between idea, business innovation and result.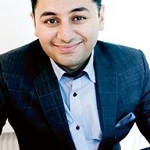 Amir Sajadi is the Founder/CEO of Hjärna.Hjärta.Cash, which develops new business models and runs innovative programs for social entrepreneurs. HHC also makes early stage equity investments in social ventures. Amir is also the founder of Changemakers Sweden, working with over 15 000 young social entrepreneurs.
ABOUT THE MODERATOR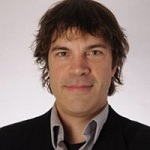 Peter Fosso is a serial entrepreneur from Seattle, Washington (USA) and founder of Global Music Project, NetMusic Entertainment, Seattle Entrepreneurs, Stockholm Entrepreneurs, and more. He's a business developer and consultant, advising companies in their development, marketing, and social media strategies. Currently looking to help a promising Stockholm startup.
Stockholm Entrepreneurs is a social enterprise so revenue goes toward Global Music Project, a non-profit organization whose mission is to help others make a difference through the power of music: Concerts for a cause, charity events, films, volunteering (http://globalmusicproject.org/donation).
When & Where

Hub Stockholm
17D Riddargatan
11457 Stockholm
Sweden


Wednesday, October 9, 2013 from 6:45 PM to 9:15 PM (CEST)
Add to my calendar
Organizer
Stockholm Entrepreneurs is a social enterprise so revenue generated goes toward Global Music Project, a 501(c)(3) non-profit organization whose mission is to unite people through music and cultural awareness. Support music and cultural awareness with your donation…http://globalmusicproject.org/donation/index.php