Description
Pitching is a skill. It's public speaking, it's storytelling, and it's about knowing your audience and what emotion you want to generate.
In this workshop you will learn how to prepare for:
* The perfect pitch deck
* use the HBDI framework in communication styles
* what type of pitch, where
* Answering questions from people
Speaker: Elias Bizannes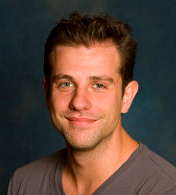 Elias Bizannes is an Australian entrepreneur based in Silicon Valley that's spend the last 7 years in Silicon Valley working in venture capital, for a startup, his own businesses as well as mentoring hundreds of entrepreneurs.
---
No Refund
Do you have questions about the event or are you thinking about joining our awesome community? Email me.