Description
This month's Startups Uncensored event will be a fireside chat with BeachMint founders Josh Berman and Diego Berdakin on How To Pitch To Investors, hosted by Jason Nazar.
NOTE: Before the evening's Startups Uncensored event, we will be co-hosting a very special LA Startups Demo Day at the Fairmont Hotel from 1:00 - 5:00 where 20 LA startups will be showcasing their new products/companies to a large group of investors and the LA startup community. You can claim a ticket for the LA Startups Demo Day on this event page, or visit the official event page for more details and to apply to present.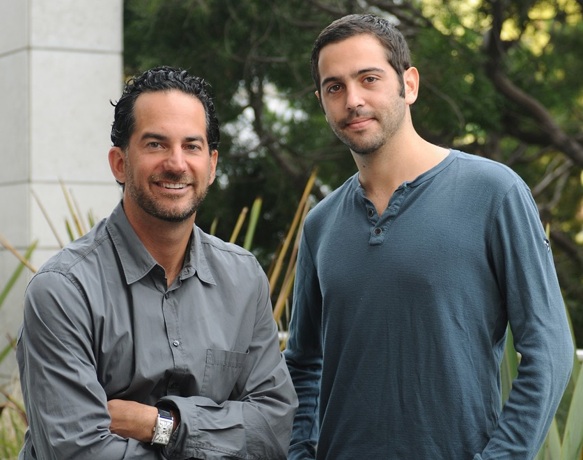 Join over 500 LA entrepreneurs, investors and techies to learn the very best ways to pitch investors.
Josh and Diego started Beachmint in 2010 and since then have raised over (wait for it....) $70 Million Dollars. They're also both active angel investors in the LA startup scene having invested in some of the most popular LA tech companies.
In this fireside chat we'll cover:
1.) How to court investors
2.) The biggest pitfalls and turnoffs in pitching
3.) How to pitch an angel deal vs a venture capital firm
4.) The elements of the perfect pitch deck
5.) Closing the investment
Prior to BeachMint, Josh was the President of Slingshot Labs, a division of News Corporation, is a web incubator dedicated to building new Internet companies as well as a co-founder and the chief operating officer of MySpace.com. Diego, who specializes in building business from the ground up, co-founded a Los Angeles based internet incubator, MD Capital, where he helped incubate successful start ups – notably serving as president of iEscrow.com and Chairman of Bzzing, inc.
Both the LA Startups Demo Day and Startups Uncensored 26 will be hosted at the Fairmont Miramar hotel in Santa Monica. The Fairmont is graciously joining as a co-sponsor to make the event possible. They're also currently modernizing the entire hotel to make it a crown jewel of Santa Monica. Please join us is expressing your support for the Fairmont by visiting www.FriendsoftheMiramar.com
The event is also sponsored by TriNet (best HR & employee benefits), Cybercoders (best tech recruiting firm), and Microsoft BizSpark.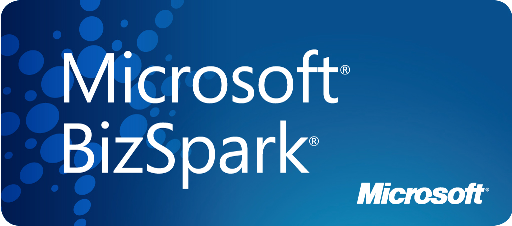 Microsoft® BizSpark® is a global program that helps software startups succeed by giving them access to software development tools, connecting them with key industry players, and providing marketing visibility. The program also includes access to Windows Azure, a flexible, comprehensive, and powerful cloud platform for the creation of web applications and services. In addition, BizSpark offers technical support, business training and a network of over 2,000 partners to connect members with incubators, investors, advisors, government agencies and hosters. Since it was established in 2008, more than 45,000 companies in over 100 countries have joined BizSpark.
And check out the videos from our past Startups Uncensored events:
#25 - 10 Strategies for Startup Success with @JasonNazar
http://www.docstoc.com/video/118889124/10-strategies-for-startup-success
_

#24 - Advanced Affiliate Marketing with ShoeMoney
http://www.docstoc.com/video/113407954/advanced-affiliate-marketing-with-shoemoney---startups-uncensored-24
#23 - Fireside Chat with Michael Arrington
http://www.docstoc.com/video/108525187/startups-uncensored-23-with-michael-arrington
#22 - Building Bigger Businesses the Second TIme Around
http://www.docstoc.com/video/116754891/startups-uncensored-22---building-bigger-businesses-the-second-time-around
#21 - How to Build a Great Internet Company
http://www.docstoc.com/video/116755398/startups-uncensored-21-how-to-build-a-great-internet-company
#20 - Online Subscription Businesses
http://www.jasonnazar.com/2011/02/15/online-subscription-businesses-startups-uncensored-20/
Organizer of How To Pitch Investors - Startups Uncensored #26
Jason Lawrence Nazar is the founder and CEO of Docstoc.com, (acquired by Intuit) which provides the best quality and widest selection of documents to start, grow, and manage your small business and professional life.  Jason is also the creator and host of Startups Uncensored, the longest running and most widely attended technology gathering in southern California, which regularly brings together thousands of entrepreneurs, techies and investors.  Before starting Docstoc, he was a partner in a venture consulting firm in Los Angeles where he worked with dozens of startups. He holds a BA from UCSB and his JD/MBA from Pepperdine University, where he was the Student Body President of both Universities. Jason was named one of the "Most Admired CEOs in Los Angeles" by the LA Business Journal, but he's more proud of his three point shot and ping pong skills.