Event Information
Location
Sawhorse HQ
560 Broadway
Suite 205
New York, NY 10012
Description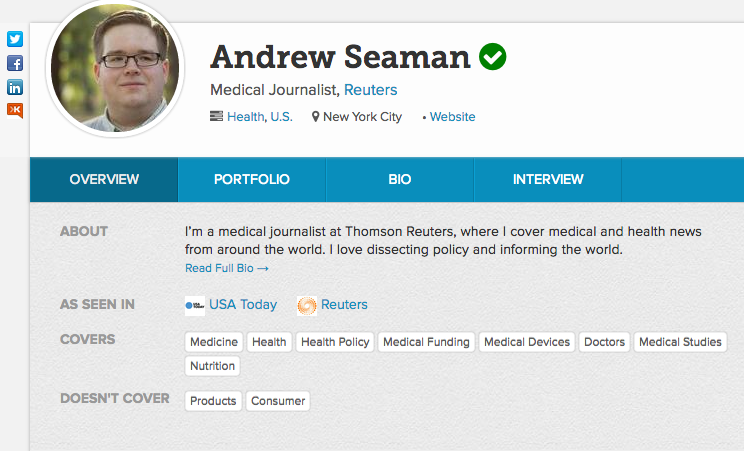 Chat and learn with Andrew Seaman, medical journalist at Thomson Reuters! Andrew covers medical and health news from around the world. Prior to joining Reuters' New York headquarters in 2011, he covered the Affordable Care Act from the company's Washington, D.C. bureau. While there, he also served as a weekend White House press pool reporter. Click here to tweet about the class.
With the rise of social media and the current risky journalism/PR environment, one email or tweet could hurt a relationship with a journalist and ruin your chances of pitching them for years to come. Learn how to build a real relationship with a journalist in this world of emails, tweets, animated GIFs and Out Of Office messages.
Come join us in our office to meet Andrew and learn more about pitching, or join us via Google+ hangout during the event. If you can't attend in person, don't worry, email Rob (address below) and we will let you know how you can participate.
This class is free for Muck Rack Pro users (http://muckrack.com/pros). Email rob@sawhorsemedia.com to receive your free entry if you're a PRO user.
Date and time
Location
Sawhorse HQ
560 Broadway
Suite 205
New York, NY 10012