How to Penetrate Silicon Valley and Raise Fund?

Friday, March 13, 2020 from 9:30 AM to 12:30 PM (Malaysia Time Malaysia (Kuala Lumpur) Time)
Event Details
Silicon Valley, every Startup DREAM -- How to Penetrate Silicon Valley and Raise Funds?
Attention: Start-up Founders, Entrepreneurs, Freelancers, Digital Nomads, Tech Innovators, Creators, and Tech Influencers + both Pitch@Selangor and Selangor Accelerator Program (SAP) Enthusiast & Supporters
As the winners of Pitch@Selangor Series 1, 6 Malaysian Founders were brought to pitch their startups and attend conferences in Silicon Valley in February. The excursion allows them to get acquainted with VCs, Mentors and Founders in the Tech Mecca. What valuable lesson have they learn and what is the secret to penetrate and raise funds from Silicon Valley?

What did these 6 startups learned or gained during their times at there. Come prepare with your questions, and this will be a heated FIRESIDE chat.
The top three winners from Pitch@Selangor 2019, the two categories were as follow:
SME category –
First prize – Dropee: A technology company aimed to address the SME market
Second prize – Biztory: A cloud accounting system designed for small businesses and startups
Third prize – NakRide: A local-based company providing a platform for peer-to-peer motorbike sharing
Social enterprise –
First prize – Petotum: A tech enabler startup to empower pet care industry
Second prize – Langit: An impact-driven social enterprise aspires to bridge urban and rural economies
Third prize – Biji-Biji Initiative: Aims to tackle the plastic waste problem through innovative and self-sustaining solution for underserved communities
FREE Entrance & Light Refreshments provided. 
*Seatings are limited, first-come-first-serve basis.  
---
Panel session & Fireside chat 
1. Afifah Basir, Co-Founder, Petotum
2. Juliana Adam, Co-Founder & CEO, Biji-Biji Initiative
3. Bryan Soong, CEO, Biztory
4. Alia Alsagoff, Head of Business Development & Marketing, Dropee
5. Melissa Lim, CMO, Langit Collective
6. Muhamad Nasir Habizar, Founder & CEO, JomParkir
---
Agenda: 
09.30 am - Registration & Light refreshments
10.00 am - Mr Yong Kai Ping, CEO, SITEC, Opening Speech
10.15 am - SITEC introduction & SAP introduction
10.25 am - Pitch@Selangor Introduction
10.35 am - Panel session & Fireside chat
11.50 am - Group Photo
12.00 pm - Networking
12.30 pm - Dismiss
---
Petotum
Petotum is a Malaysia's tech enabler startup with a vision to empower pet care industry within Asian countries.
Biji-Biji Initiative
Biji-Biji Initiative aims to inspire action through innovative problem-solving, utilising creativity and technology as powerful tools of community-driven solutions. Beyond Bins is a project initiated by Biji-Biji Initiative which provides a circulative supply and demand chain between the community, industry players, and corporate bodies, ultimately closing the loop in this plastic waste and bringing about a circlular economy. 
Biztory
A smart and friendly cloud accounting system designed for small business & startups, get all the paperwork done and get paid online.
Dropee
Founded on June 2016, Dropee is a technology company that aims to address the SME market. We've created solutions from SMEs to connect directly to relevant Suppliers, and enterprise tools for growing businesses to help them scale more efficiently. With us, businesses can source and deal with one another in a faster, more effective, and accountable way. Dropee is a one-stop B2B eCommerce marketplace for businesses to buy and sell in bulk easily.
Langit Collective
Langit is an impact-driven social enterprise that aspires to bridge urban and rural economies. Langit works with smallholder farmer from East Malaysia to promote their unique and heirloom agricultural produce to larger urban markets, locally and regionally. We envision an inclusive economy for smallholder farmers.
JomParkir
JomParkir Sdn Bhd is an end-to-end Parking Solution Provider with all our solutions built in house in Cyberjaya, Selangor. We aim to change the parking landscape in Malaysia by solving the pain-points in parking industry.
---
Shoutout to all the HUNGRY Entrepreneurs out there!
Itinerary:
Panel session
Fireside chat
Where to spot us in i-City?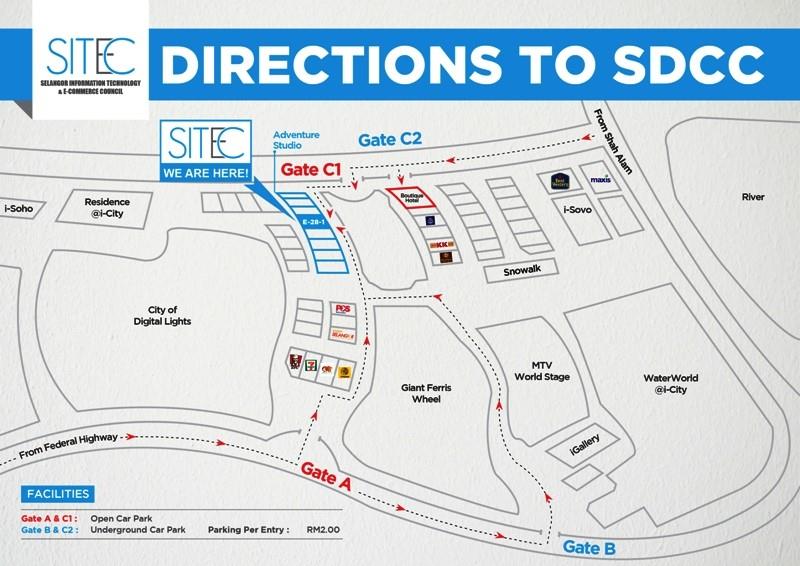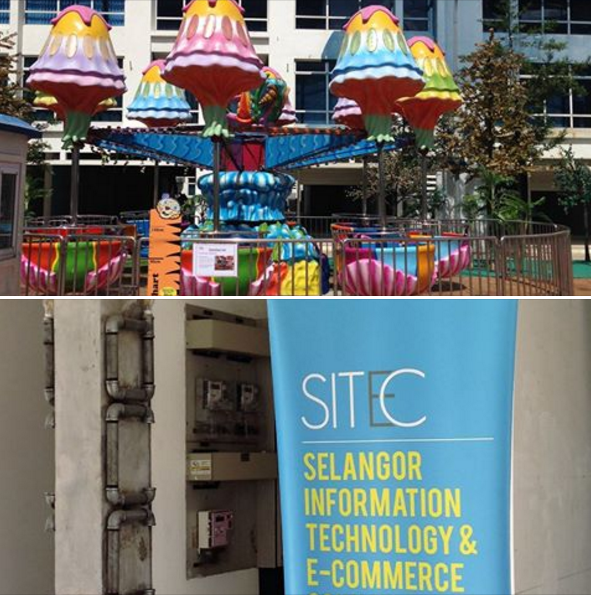 ---
Email: startup@sitec.com.my (enquiries & collaboration), info@sitec.com.my (Pitch@Selangor enquiries)
alternatively phyna@mices.com.my, lweiping@osocane.com, syndyliew@osocane.com
Tel: 0164018776 (Phy Na)
Tel: 0173357359 (Wei Ping)
Tel: 0195406156 (Syndy)
This program is organised by SITEC with the support of Invest Selangor. FREE Admission. This a Preview Event for Pitch@Selangor 2nd Series A.I. Arena. Pitch@Selangor 2nd Series A.I. Arena will take place this year at mid of April 2020.
Website: https://www.sitec.com.my/pitchselangor-2nd-series-a-i-arena/
Click here for registration: https://docs.google.com/forms/d/e/1FAIpQLSf9dkGGW5heJIR1tS34Midr3I9-oHW-EvYajMN_bA4AZ2hdxA/viewform
P/S: This event is Free Of Charge (FOC). However, if you cannot make it, do have the courtesy to alert us via email or WhatsApp (for us to arrange refreshments and minimize wastage). Appreciate your kind consideration. 
SITEC operates an incubator and co-working space, Selangor Digital Creative Centre (SDCC) with uncountable programs and events are held within in particularly the renowned Selangor Accelerator Program (SAP) for Startups. Join our Startup Connect community for latest updates, promos, and vouchers of SITEC and partner's events @ https://startupconnect.sitec.com.my/
#startupselangor #sitec #pitchatselangor2020 #AIarena
Have questions about How to Penetrate Silicon Valley and Raise Fund??
Contact SITEC
When & Where

SDCC, i-City
E-28-1, Jalan Multimedia 7/AG
City Park, i-City
Shah Alam, Selangor 40000
Malaysia

Friday, March 13, 2020 from 9:30 AM to 12:30 PM (Malaysia Time Malaysia (Kuala Lumpur) Time)
Add to my calendar
Organizer
Established under the secretariat of Invest Selangor by the Selangor State Government, the Selangor Information Technology and E-Commerce Council (SITEC) is chaired by Chairman of the Standing Committees of Investment, Industry & Trade, Small and Medium Industries (SME) and Transport; Selangor State Government EXCO. SITEC aims to develop Selangor as the regional trading hub for e-Commerce and to uplift the startup ecosystem within the state.
As such, it has undertaken a variety of initiatives, from the four core thrusts incorporating education and active participation, in order to boost and support the nascent e-Commerce and startup scenes in Selangor.
Under the guidance of the SITEC council members, SITEC has identified four main thrusts to drive economic activity in the two main industries, startups and e-Commerce:
- SITEC Apps 100
- SITEC Online 100
- Selangor Digital Creative Centre (SDCC)
- E-Commerce Education
SITEC has established a set of clear objectives to guide our aspirations in achieving our aims. Through two of our thrusts, Online 100 and Apps 100, we intend to steadily reach out to brick and mortar merchants in Selangor to get them onboard e-commerce as a supplement to their retail efforts. Additionally, we are gradually establishing ourselves as a key Digital Economy player through our strategic partnerships, reaching out to tens of thousands of individuals within the local e-commerce, startup and tech spheres.
As of December 2017, SITEC has:
- On-boarded 300 Selangor brick and mortar merchants to sell online via Online 100
- Produced 300 mobile apps for these Online 100 merchants
- Reached out to over 80,000 people in related areas locally and overseas
- Ran 58 e-commerce and startup educational classes
- Facilitated our Online 100 merchants in generating RM 7,300,000 in Gross Merchandise Value