How to Pay No Taxes: The Tax Strategies of the Wealthy
Actions and Detail Panel
How to Pay No Taxes: The Tax Strategies of the Wealthy
Sat, February 25, 2017, 9:00 AM – 5:00 PM EST
Description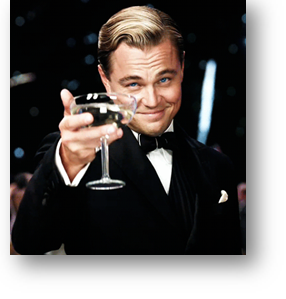 This tax season, America's millionaires and billionaires are toasting YOU, the average tax payer. That's because it is YOU who is picking up the tab for the nation's $13.6 trillion debt with the amount of taxes you pay.

And, even as the country's wealth increasingly continues to flow up to the nation's ultra rich, the share of the taxes paid by them continues to decline.
Would you want to know how the wealthy makes you pay more than your fair share in taxes?

On Saturday, February 25th, a local expert, Tracy Evans, is going to open your eyes and show you some of the tax secrets the wealthy deploy that allows them to keep more of their money and pay less in taxes. These secrets aren't available to only the rich. You can take advantage of some of these tax saving strategies too!
REGISTER NOW TO RESERVE YOUR SEAT!
Tracy has years of experience minimizing taxes for real estate investors and entrepreneurs. Tracey is not a CPA, nor is she an attorney. Yet she has helped many people navigate through IRS issues and the court system to win their case. She works with some of the top attorney's and CPA's in the city, and even advises on the tax preparation of a senior level IRS official!
Tracy is a true "jack of all trades" and has a vast knowledge of the tax system. You will not want to miss this day of training if you want to learn:
• How to REDUCE your tax bill.
• What information the IRS has on you!
• IRS Truths and Myths.
• Important tax documentation you should know and understand.
• How to save THOUSANDS OF $$$ in taxes every single year.
• How you can write off some of your everyday expenses if you own a business.
• A simple HOME-BASED BUSINESS that can help maximize your tax benefits.
• And so much more…
Everyone knows it's not about how much money you make, but how much of it you keep.
What would you pay to learn how to keep an extra $1,000 to $10,000 savings in your 2017 tax filing?
It is only $50 for a day of training. And, we will show you how you can write that off as a tax deductible expense too!
This workshop will take place on Saturday, February 25th from 9 am to 5 pm, and its only $50 to receive information that can save you thousands in taxes every year.
SO DON'T DELAY! REGISTER TODAY for this incredible day of training on an important topic that affects us all - TAXES.
---
This is a private event for registered guests only. The full address will be provided with your regristration confirmation. The class will be broadcast live online for those who can't attend in person.
For questions or more information, call (917)727-2558 or email info@reifinancialfreedom.com.

---