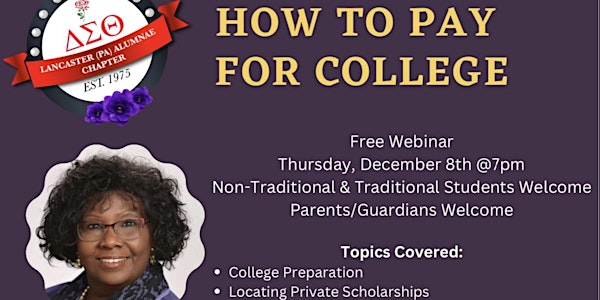 How to Pay for College
Ready for college and unsure of how to pay? Attend this Free Webinar to learn of the various resources and strategies available.
About this event
Paying for college is a task that many Americans face, yet, are unsure of how to tackle. College could be expensive. Completing the applications for FASFA could be confusing. To assist you and your families for FREE we've partnered with Dr. Patricia H. Smith to facilitate our webinar. Dr. Smith is the Owner and CEO of Holmes Smith Consulting Services. Over the years, Dr. Smith has guided thousands of families throughout the college preparation process. You could be next.