How To Overcome A Gambling Addiction And Find Your Passion Again

Saturday, December 30, 2017 from 4:30 PM to 8:30 PM (EST)
Event Details
THERE IS A SOLUTION WAITING FOR YOU!
Hello, I am Stacy A. Cross, founder of the Self-Improvement for Aspiring Entrepreneurs company, The Comfort Killers.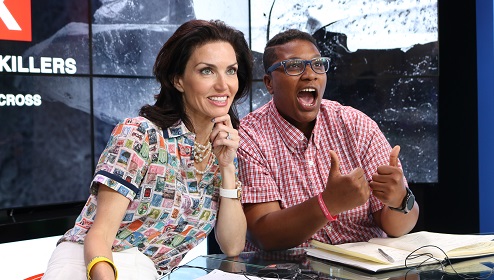 I was heavily addicted to gambling for 9 years and overcame it using my 3 C's OF CHANGE approach 2+ years ago. 
I know what it is like being controlled by something other than yourself. I understand how this has caused you to feel less than, weak and depressed. I too was in a cycle of depression because I didn't know how to get out of it. I felt like a hamster on a wheel, going nowhere FAST.
The principles that I teach are somewhat unorthodox. It is an alternative approach to GA meetings, because we dissect and confront the root causes and make BIG goals. 
The best part about my coaching is the ACCOUNTABILITY that you will receive. First we learn the principles, then put them into action immediately. We do not toy around with time as it will be a beneficial catalyst. 
Join me and learn:
3 C's of Change method

How to eliminate addictive stimuli 

How to include family and friends in a new environment

How to set and attain BIG goals

How to find your passion again
I know you may think that you cannot do it... heck, I thought the same thing. I didn't know I had a problem until other people started recognizing it. "Where did all your money go?" "How come you are always anti-social?" "How come you are never around?" These questions haunted me for a really long time, until I did something about it!
Now is your chance, to do something about it with someone who gets it and gets you!
I opted not to go to Gambler's Anonymous because I didn't have the courage! Now, I am happy to say, I was able to defeat a dragon on my own! Quitting cold turkey is tough and you need someone in your corner that has DONE it! 
If you are ready to regain your FREEDOM, your self-respect and integrity back! Do not hesitate to attend this private and confidential coaching! 
ONLY 7 SEATS AVAILABLE
CLICK HERE to watch a video about my journey as a gambler! 
Stacy A. Cross
When & Where

The Isle
1 Cotton Street
Philadelphia, PA 19127


Saturday, December 30, 2017 from 4:30 PM to 8:30 PM (EST)
Add to my calendar
Organizer
We provide personal development tools and resources for individuals aiming to achieve success in life.