"How to Organize & Market Your Art Business Without a Gallery" Workshop
Description
This is what every artist needs:
Learn how to organize and market your art business (Yes, it IS a business!) without cutting back on your artistic productivity! And get expert coaching on how to sell your art more effectively at in-person shows, like MAFA's upcoming Summer Art Walk (July 30) and Celebrate the Arts (Oct 29/30). Join us for this lively session that can help you make more sales, with or without a gallery, through social media and other publicity.
About our speaker: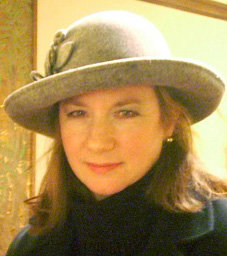 "My goal is to give you the knowledge and confidence to sell your artwork—with or without traditional gallery representation. Learn how to prepare your work for sale, create an effective portfolio and promote your artwork on a limited budget."
A workshop leader, art marketing expert and ArtNetwork Press author, Margaret Danielak, produces innovative art-related events in alternative venues. She was a Producer Fellow at The American Film Institute and is the author of the highly-rated handbook for fine artists, A Gallery Without Walls. Danielak also grew up in the art business. Her father was the noted landscape painter and illustrator, Robert G. Stevens (1926-2004).
Active in the Pasadena community, Danielak served on the Junior League of Pasadena's ART SMART Committee (in association with The Armory Center for the Arts) on art projects for disadvantaged youth. She is a member of the Pasadena Arts Council, the Southern California Women's Caucus for Art, and The Women's City Club of Pasadena.